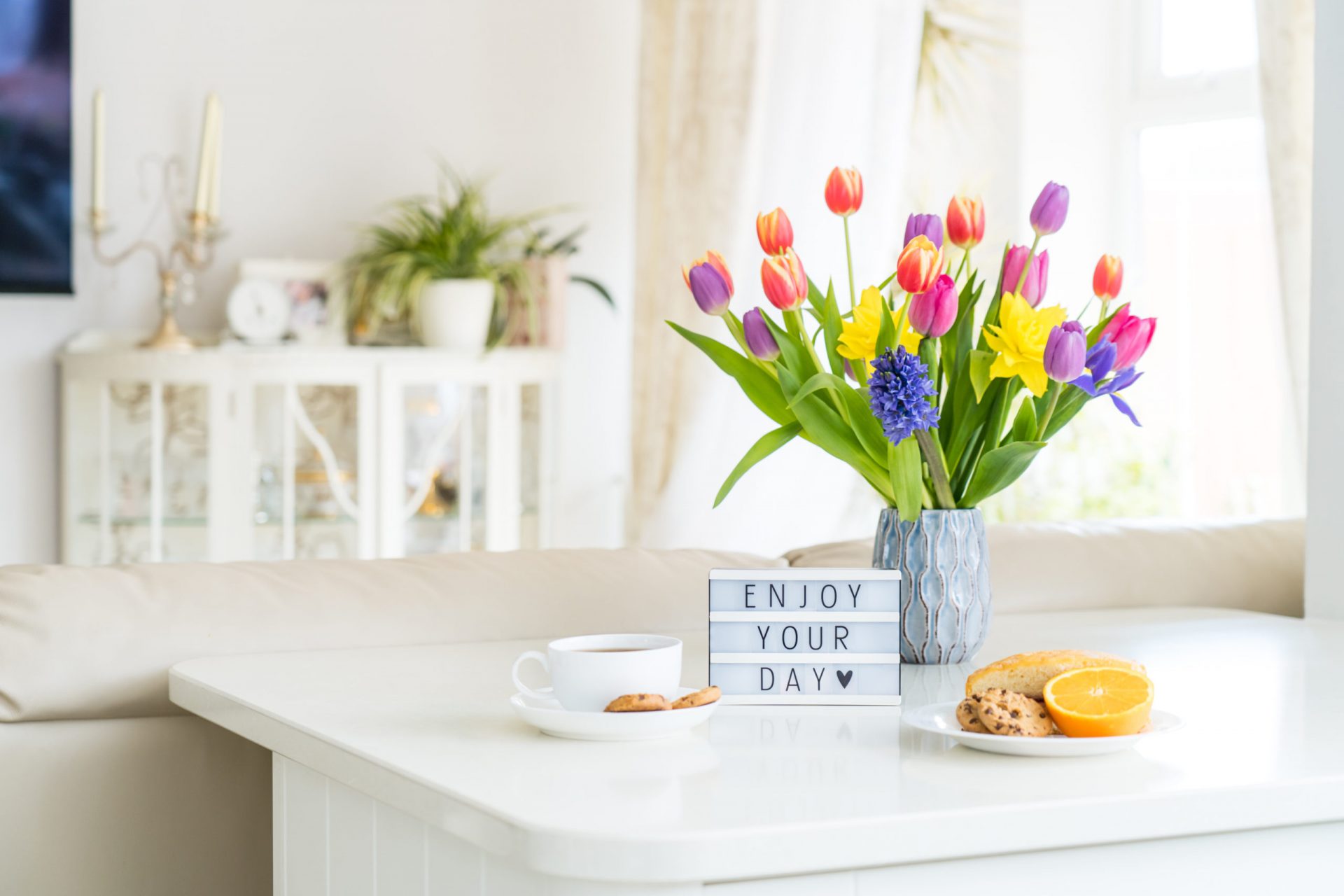 4 tips for budget Kitchen improvements
How do you update your kitchen on a budget?
It's fair to say that your kitchen is likely to be the heart of your home. It's the place where you eat, cook, entertain guests, and spend time with your loved ones. It makes sense, then, to prioritise your kitchen if you're thinking of making home improvements.
But what can you do to update your kitchen if you're on a tight budget?
Our team at Perry Bishop is used to seeing some great kitchens – large and small – and we have four fantastic ideas to help you make the most of your space – without breaking the bank.
1. Give your cabinets' an overhaul
Your cabinets' surface area is a major part of the overall look of your kitchen, so it makes sense to focus on them when you're giving your room a makeover. If they're structurally sound, why not give them a new lease of life by replacing the fronts or even just painting them a different colour?
Chalk paint is an ideal option if you want to cover surfaces without needing to do any preparation first. For an extra way to enhance your kitchen, remove a couple of your cabinet doors to create open shelving for a modern new look!
2. Upgrade your worktops
Apart from your cabinets, the worktops in your kitchen are the largest surface area to impact the room's appearance. You may think replacing your worktops will be too expensive if you're on a budget, but if you overlook the quartz and marble options and look at laminate instead, you can get a new look without spending a fortune.
Modern laminate countertops come in a huge range of styles, and some have effects that are difficult to distinguish from the genuine article. Wood effect laminate counters are a great look, and they're a practical choice too.
3. Consider statement lighting
Your kitchen is primarily a functional, practical space, and with that in mind, you will benefit from some bright spotlights to make sure you can see to cook! However, that doesn't mean it's impossible to achieve a warm, welcoming atmosphere too.
If you've got a kitchen island, hang a pendant light We can help you present your property in the best light.as a statement piece over it to bring a wow factor to your room. If you don't have an island, consider fitting a statement light in the middle of your work area alongside a couple of wall sconces to add style.
4. Change your hardware
One of the easiest and most affordable things you can do to upgrade your kitchen is to change the drawer and cabinet handles. There are so many options to pick from including gloss, brass, matte, square, ornate, and vintage-effect that you're sure to find something that modernises and enhances your room's style.
If you're considering giving your kitchen a makeover before selling your home, with Perry Bishop.  We can help you present your property in the best light.
Value my property today
Lets get started! Our valuations are based on our extensive knowledge of the whole of the market.
Get a valuation