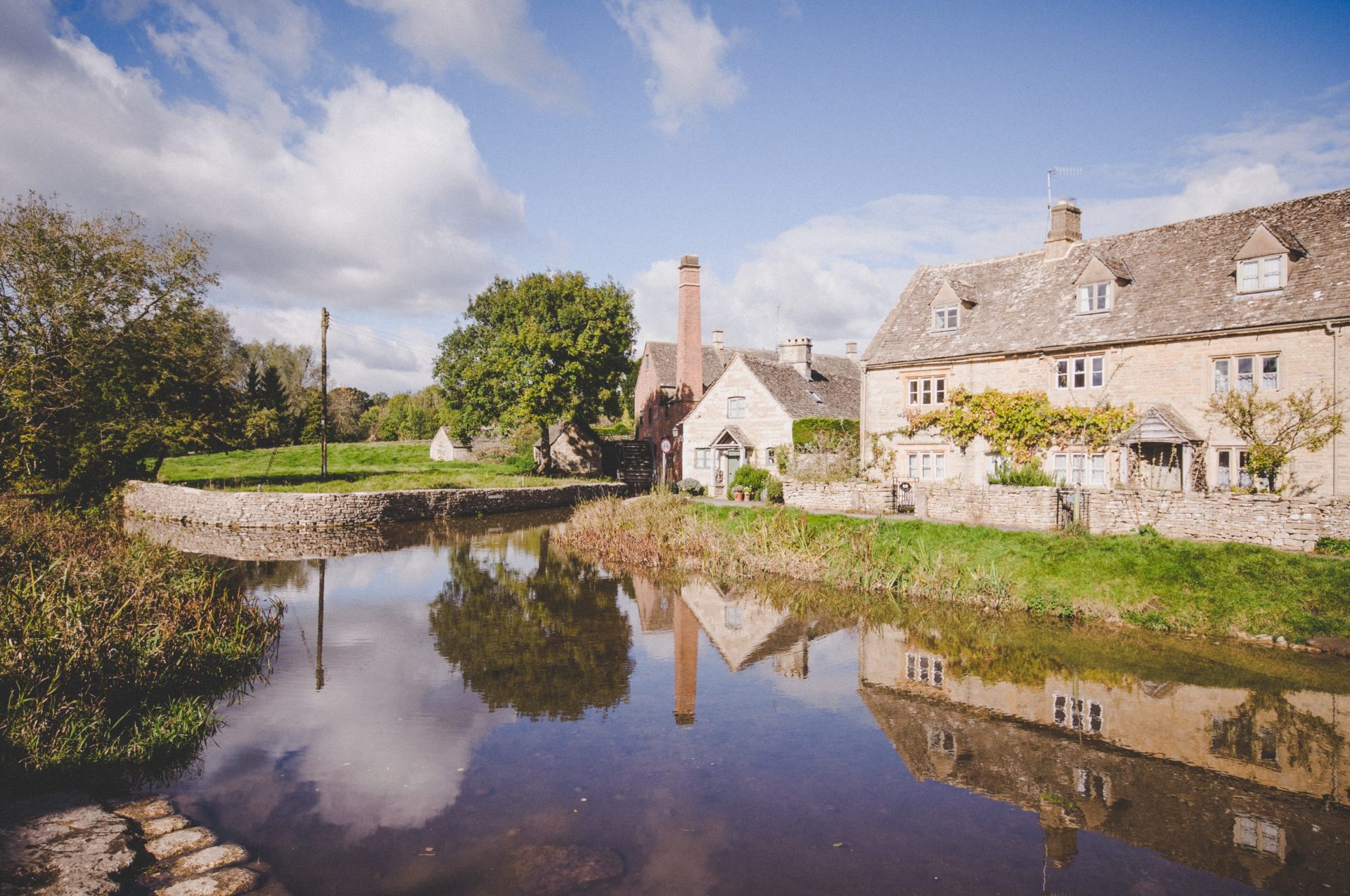 7 Tips to Help You Find Your Perfect Rural Property
The Coronavirus pandemic has had a significant impact on property trends, with rural areas seeing a huge surge in interest.
This is no doubt due to people spending more time working from home and looking for a property with some outdoor space to enjoy.
If you're thinking about getting away from the city and escaping to the countryside, here are our 7 tips to help you find your perfect rural property.
1. Dip Your Toe in The Water Before Committing
While the relative tranquility and more laid-back lifestyle in the countryside can seem very appealing, if you've only lived in major cities then it can come as a huge shock to the system.
As a minimum you're likely to have to travel further for most things, and it's unlikely you'll have 24-hour access to groceries for example.
Therefore, if you're able to do so, consider renting for at least 6 months before you buy a property. That way you'll get a much better feel for what you like and dislike about a rural location, and it will be much easier to move back to a town or city if you find the change of lifestyle to be too much.
2. Do Your Research
It pays to be prepared, so find out as much as you can about the area you're looking to move to before you commit. As the local property experts for the Cotswolds area we can help you familiarise yourself with different areas of interest.
One thing that can catch people out is the boundaries and shared access that comes with living in a rural area. You may be seeking peace and privacy, only to find that there's a public footpath crossing through your land, or a shared driveway that's regularly used by farm vehicles.
Just make sure you do your homework on any potential property before you go all in.
3. Get to Know The Locals
Living in the country can be very isolating if you don't know anyone, so it makes sense to have a few connections before you move if you can.
Just popping into the local shop or pub and chatting to some of the staff can go a long way to helping you settle in and you'll be contributing towards the local community too.
Having some connections will also be invaluable if you ever need some help in future, such as finding a reliable trades person or getting a stray sheep out of the garden!
4. Contact your Local Estate Agent
This might seem simple, but it's definitely a good idea to reach out and let us know what you're looking for so that we can keep you up to date.
As your local agent, we have excellent knowledge of the local areas and can offer invaluable advice with regards to local facilities, schools and amenities.
There's nothing wrong with finding a property through an online website and putting an offer in, but speaking directly to your local estate agent will help you to be better prepared for the reality of moving to a new area.
5. Embrace the Lifestyle
One of the main reasons why a lot of people's rural move goes wrong is because they're too set in their ways and they fail to adapt.
If you are going to move to the country then you'll need to be prepared for potential issues that you don't have in major towns and cities, such as fewer convenience shops and takeaways on your doorstep and reduced public transport services.
Embracing these lifestyle changes will go a long way towards settling and staying somewhere in the long-term.
6. Be Aware of Potential Extra Costs
Sometimes you find that rural properties aren't connected to mains water and drainage. Instead, you may have a shared septic tank and a private water supply, which may be your sole responsibility, or shared with neighbours.
Other utilities such as broadband can be unreliable in extremely rural areas, so if it's essential to have superfast internet then you may have to pay extra for this too.
As with everything, do your research and look into the potential additional costs you may have to face before putting in an offer.
7. Be Flexible
If you're buying in a large town or city then you'll often be spoilt for choice, so you can find exactly what you want if you look hard enough.
When it comes to rural areas though, because there are fewer properties to choose from you may find that some of your 'must haves' just aren't going to be possible.
Therefore, you'll need to either consider a wider area to find your perfect property or come to a compromise on the property itself to ensure you get to live in your perfect area.
We are your local property experts for the Cotswolds and the Vale of the White Horse. Call one of our branches to chat with a member of our friendly and experienced team.
Value my property today
Lets get started! Our valuations are based on our extensive knowledge of the whole of the market.
Get a valuation