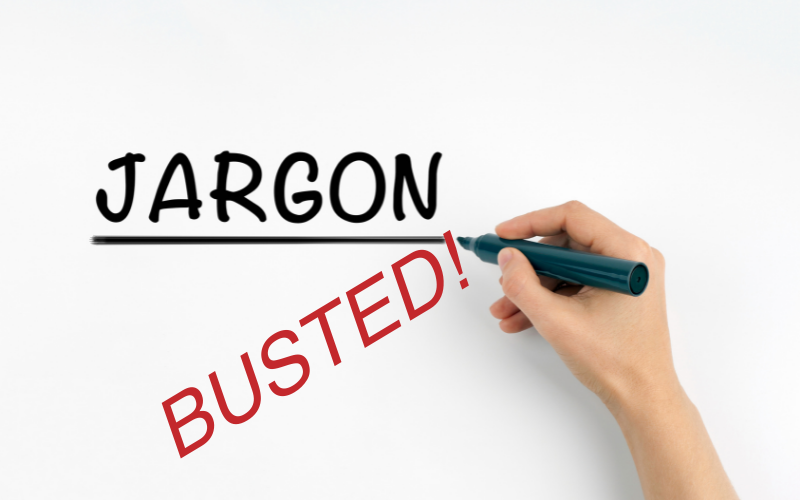 A Jargon Buster Guide For Buy-To-Let Landlords in the Cotswolds
If you are a buy-to-let landlord in The Cotswolds, or you're considering renting out your property, you may be confused by the many industry terms you find in use. That's why the team here at Perry Bishop have put together this helpful jargon-busting guide so you can be better informed.
ADR – Alternative Dispute Resolution. This refers to an independent adjudication service that is provided by Deposit Protection Schemes.
Accidental Landlord – Somebody who has become a landlord unintentionally perhaps by inheriting a property or because they're finding it difficult to sell their home.
AST – Assured Shorthold Tenancy – a legal tenancy category in Wales and England. Typically an AST lasts for six months after which the landlord can evict their tenant should they wish.
EICR – The Electrical Inspection Condition Report. It must be performed every five years in a rental property by a qualified electrician.
There is only one type of EICR report but they have been confused due to so many names. Below is a list of all the different names for an EICR Report:
A Visual condition report – Only a visual inspection not a full EICR
Periodic inspection reports – An old version of the report
Electrical Installation Certificate – This is when you have a new circuit or full installation fitted
Electrical Safety Certificate – This effectively does not exist but people use this term
EPC – Energy Performance Certificate. This certificate measures a property's energy efficiency rating. Your property's rating must be E or higher to be let out.
Gas Safety Check – Every year you must ensure a Gas Safe engineer has performed a safety check on the property. You must provide the tenants with a record of this check at the beginning of their tenancy and within 28 days of the check being completed.
Any property that has a gas supply legally requires a satisfactory Gas Safety Certificate (Also known as a CP12) in order to be rented out. There are many different types of gas appliances that you will commonly find in a home, for example a boiler, cooker/ hob and fire place – All of which will have to be tested by a gas safe registered engineer in order to produce the certificate.
HMO – House of Multiple Occupation. Your property is a HMO when facilities are shared by multiple families or individuals with no family connection.
Joint Tenancy – Two people or more who are renting a home together and have joint responsibility.
Long Let – A tenancy term lasting more than six months.
Occupancy Rights – The rights included in a tenancy agreement giving your tenant the right to occupy the property.
PAT – Portable Appliance Testing. This involves examining electrical equipment on the property to ensure it is safe for use. It must be done by a qualified electrician, preferably annually or whenever tenants change.
PCM – Price per calendar month – how much it costs to rent your property per month.
Right To Rent – Before you can rent your property legally to any tenant you must carry out a check to ensure they're legally permitted to rent a home in England.
Section 21 – This notice must be given by the landlord to the tenant when they want the tenancy to end. You can only use a Section 21 after the end of the fixed term of the tenancy. A minimum of two-months notice must be given to quit the property.
Sub Let – If a tenant rents the property out, either in entirety or in part, to another individual it is said to be sub-letting. Tenants must obtain consent from their landlord to sub-let legally.
TDP – Tenancy Deposit Protection. This Government-backed scheme ensures that tenants can get their deposit back if they have met their tenancy agreement's terms.
A landlord or agent must register the deposit with a Government backed scheme within 30 days of receiving it from the tenant.
There are several schemes available and two types of scheme. A custodial scheme is when the deposit is physically held by a third party in a separate bank account. An insurance based scheme is where the landlord or agent keeps the deposit themselves in a separate clients account.
Tenancy Void – A void is the time between tenancies when the home is vacant.
Wear and Tear – Deterioration of the property that occurs from the intended use of the rental unit or premises and not from negligence, carelessness, accident or abuse. Small scuffs on walls or worn carpets are examples of wear and tear. You cannot deduct this type of damage from the tenant's deposit.
Young Professionals – This is a term that is typically used to describe someone in their 20s or 30s who works in a white-collar profession.
Hopefully, you'll find this jargon-busting guide helpful. Here at Perry Bishop, we work hard to avoid the use of confusing industry jargon as much as possible when dealing with buy-to-let landlords.
Whether you are a first-time investor, professional portfolio operator or private landlord letting your own home, our award-winning lettings team is here for you – making letting your property easy and enjoyable through careful guidance and customer care. Call your nearest branch of Perry Bishop to hear more.
We care about property. We care about you. 
Value my property today
Lets get started! Our valuations are based on our extensive knowledge of the whole of the market.
Get a valuation