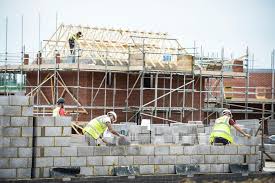 Are build costs increasing faster than house values?
The cost of buying a Redrow Home has increased  nearly three times as fast as the cost of building one despite squeezes on supply chains, the company recently revealed.
Customers paid an average of £453,000 for one of its homes in the first part of the financial year, a full £55,000 higher than a year earlier.
Chair Richard Akers said: "Our Heritage range of houses in great locations fits people's requirements perfectly for quality, well-designed homes with more space to live and work."
"This is increasingly reflected in the pricing of our homes and in combination with geographical and product mix, increasing desire of our customers to personalise their homes, and general house price inflation, has resulted in the average selling price of private reservations for the first 19 weeks being up 14% on the equivalent period last year.
UK house prices rose by more than 10% in 2021, the fastest growth rate in 15 years, according to new figures that underline the strength of the pandemic housing boom.
The price of an average UK home hit a record high of £254,822 in December, up nearly £24,000 over the year, according to data published on Thursday by Nationwide, the UK's largest building society.
Prices are now 16% higher than before the pandemic struck in early 2020, an outcome few economists anticipated as the UK's nations were embarking on the first in a series of lockdowns.
Value my property today
Lets get started! Our valuations are based on our extensive knowledge of the whole of the market.
Get a valuation