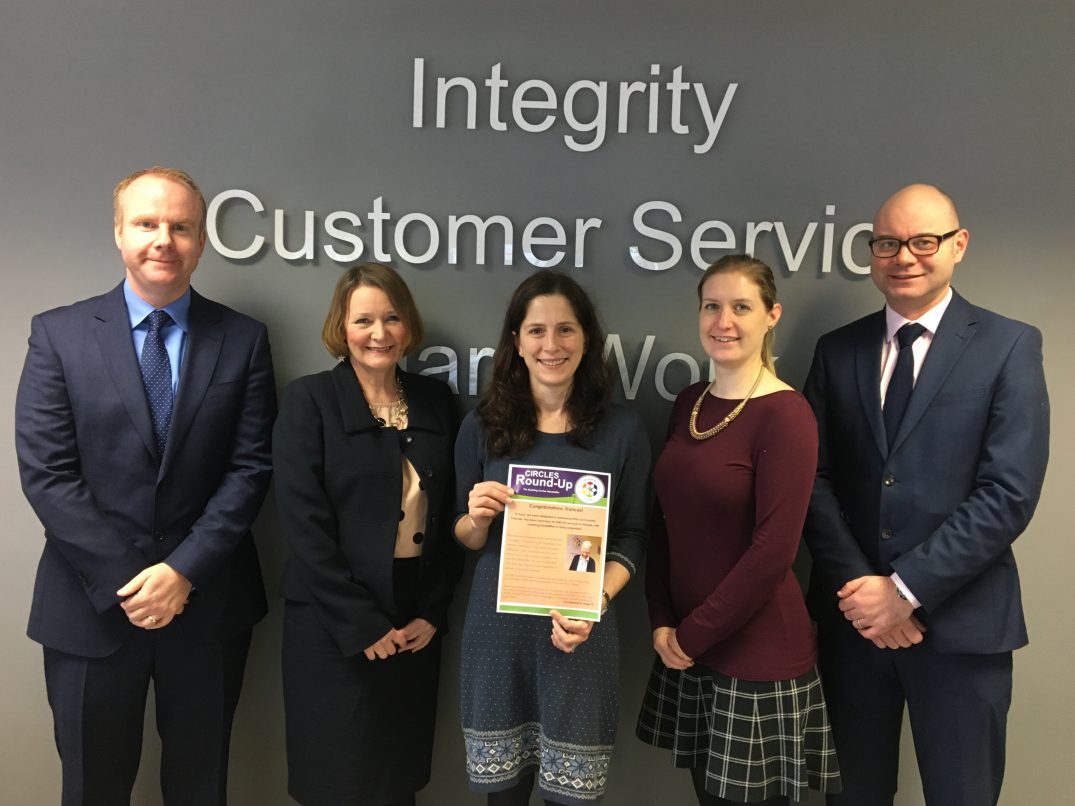 Building Circles chosen by our Cheltenham team as their Charity Partner for 2020
Perry Bishop and Chambers' Cheltenham team have this year chosen local charity – Building Circles – as their Charity Partner for 2020. The estate agents are delighted to lend their support to this brilliant local organisation which gives people with learning disabilities the chance to lead more fulfilling lives through friendship and community participation.
Katie Buck, Office Manager at Building Circles, recently met up Branch Manager Jackie Carlton and the rest of the Cheltenham team at one of their morning training sessions. She talked to them about how Building Circles came about and what they do to help adults with special needs in Gloucestershire – building friendship circles so that they no longer feel lonely or isolated.
Building Circles will benefit from a donation from every house sold by Perry Bishop and Chambers Cheltenham*. Their logo will also appear across all the company's marketing literature throughout the year. Director, Gavin Wallace, is delighted that Perry Bishop can help raise awareness and much needed funds for the invaluable work of this small local charity. "We are so pleased to be supporting Building Circles in 2020, who provide an invaluable service for people with learning disabilities in our community."
*Sue Ryder Leckhampton Court Hospice will continue to receive donations from sales of properties in Leckhampton and Charlton Kings.
Value my property today
Lets get started! Our valuations are based on our extensive knowledge of the whole of the market.
Get a valuation