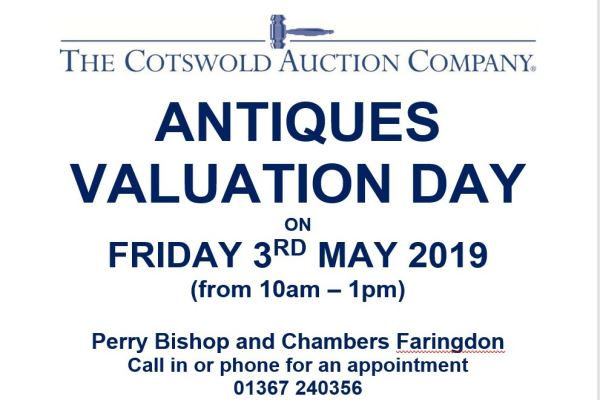 Get your antiques valued in our Faringdon office
Are you a fan of The Antiques Road Show or Cash in the Attic? Do you have an antique that you would like valued by the Cotswolds' leading Auction House? Drop into our Faringdon office this Friday, between 10am and 1pm, for a free valuation from an expert valuer from The Cotswold Auction Company.
Any of the following items are of interest
Silver and Jewellery
Ceramics and Glass
Medals and Militaria
Toys, Dolls and models
Paintings and Prints
Books and Collectables
Photos of Furniture
Please call our Faringdon office on 01367 240356 to secure your slot.
Value my property today
Lets get started! Our valuations are based on our extensive knowledge of the whole of the market.
Get a valuation