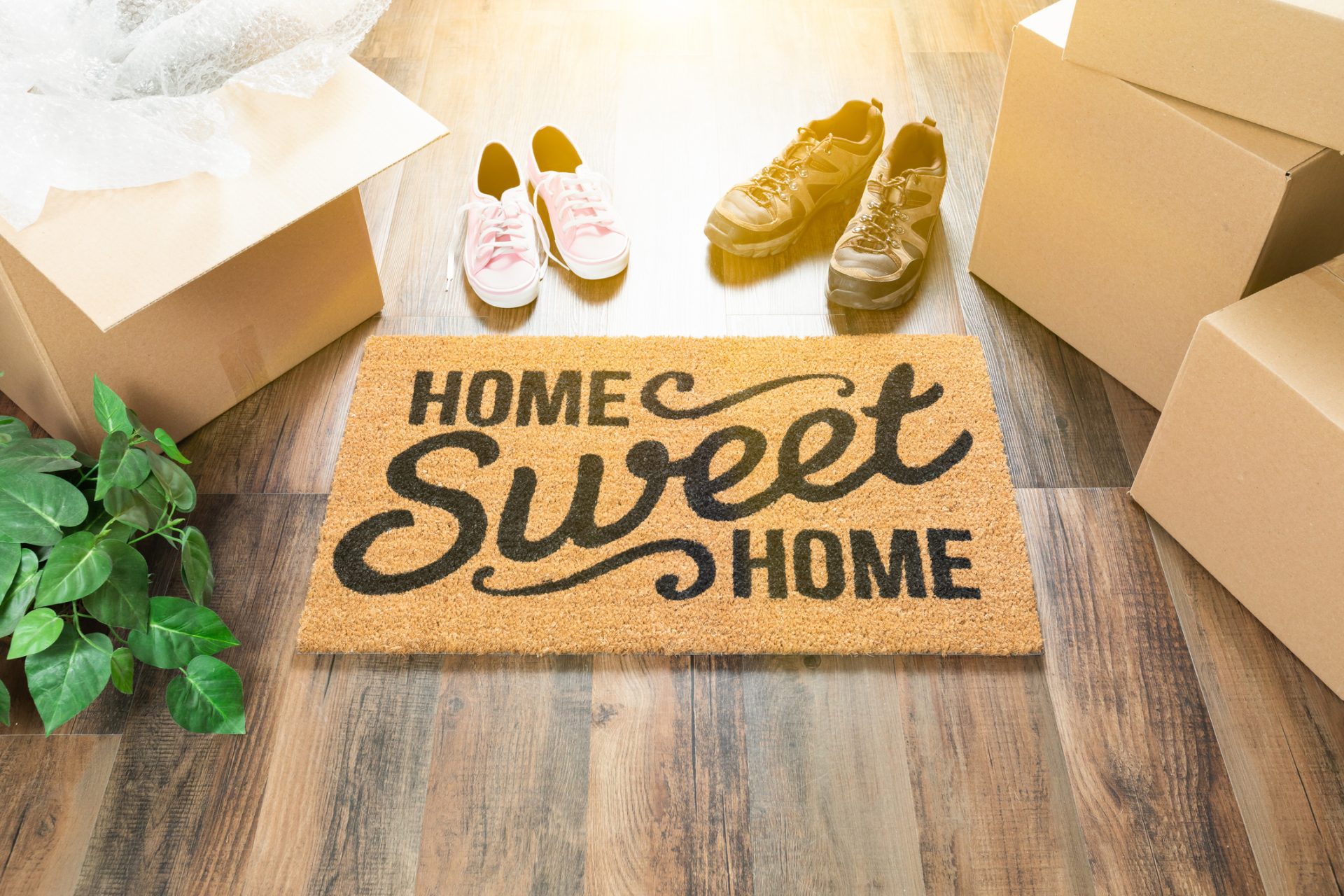 Housing market will remain open during second national lockdown in England
So how will the new national lockdown, starting on Thursday, affect the housing market in Gloucestershire, Oxfordshire and Wiltshire?
The housing market is to remain open in the four week lockdown in England, the Ministry of Housing, Communities and Local Government has confirmed. The news came some hours after Prime Minister Boris Johnson confirmed the lockdown until 2nd December.
"The process of searching for and moving into a new home is different because property agents, conveyancers and other professionals have modified how they work to reduce the risk from COVID-19. These changes could include doing more online, such as offering virtual viewings; vacating your current property during viewings; and ensuring your property is thoroughly cleaned before someone else moves in.
"We encourage all parties involved to be as flexible as possible and to be prepared to delay moves, for example if one of those involved becomes ill with COVID-19 during the moving process or has to self-isolate. It may become necessary to pause all home moves locally or nationally for a short period of time to manage the spread of coronavirus. We will let you know if this needs to happen.
"If you are about to enter into a legally binding contract, you should discuss the possible implications of COVID-19 with your legal professional and consider making contractual provisions to manage these risks. You should not expect to immediately be able to move into any home where people have COVID-19 or are self-isolating.
"Those renting a property, letting agents and landlords should be aware of and follow the government guidance on coronavirus and renting which contains further advice that may also be applicable such as on possession proceedings, repairs, maintenance and health and safety."
For members of the public – prospective buyers and tenants, as well as vendors and landlords – the same government guidance note says: "You are free to move home. However, you may find the process of searching for and moving into a new home is different, as property agents, conveyancers and other professionals have modified how they work to reduce the risk from COVID-19.
"Initial viewings should be done virtually wherever possible. Property agents should be able to help you with this.
"Members of the public who are visiting an agent's office or viewing a property should wear a suitable face covering as described in government guidance unless they are exempt from this requirement. This should be confirmed with the agent before arrival. Anyone with concerns should contact the agent in advance of their visit to discuss appropriate measures. The agent may require you to arrange an appointment before visiting the premises.
"All physical viewings where prospective buyers or renters will be entering the property should involve no more than 2 households inside the property at any one time. This includes any agent accompanying either party. Anyone in a support bubble with either household, however, will count as part of that household.
"Please read the latest guidance on indoor gatherings and support bubbles.
Where prospective buyers who are currently from separate households wish to view the property on the same occasion, we advise that one household leaves the property to allow the other to enter. This allows for both households to view the property and ensures social distancing.
"Viewings should be arranged by appointment only and 'open house' viewings should not take place. When viewing properties in person, you should avoid touching surfaces wherever possible, wash your hands regularly and/or use hand sanitiser. If you need to be accompanied by small children, you should try to keep them from touching surfaces and ensure they wash their hands regularly. If people are being shown around your home, you should open all internal doors and ensure surfaces, such as door handles, are cleaned after each viewing with standard household cleaning products.
"We recommend that you vacate your property while viewings are taking place in order to minimise unnecessary contact.
"Anyone involved in any aspect of the home-moving process should practice social distancing in line with public health advice.
"When moving between properties, you and those in your household should try to do as much of the packing yourself as you can. Where this is not possible, you should speak to removal firms in advance. There is further advice about this below.If you are particularly worried about the risk of infection, then speak to your landlord, estate agent or removers as they may be able to put extra precautionary measures in place."
If you are an existing Seller, Buyer, Landlord or Tenant or are considering a move and have any questions regarding above, please do not hesitate to get in touch with your local branch of Perry Bishop and Chambers.
Value my property today
Lets get started! Our valuations are based on our extensive knowledge of the whole of the market.
Get a valuation