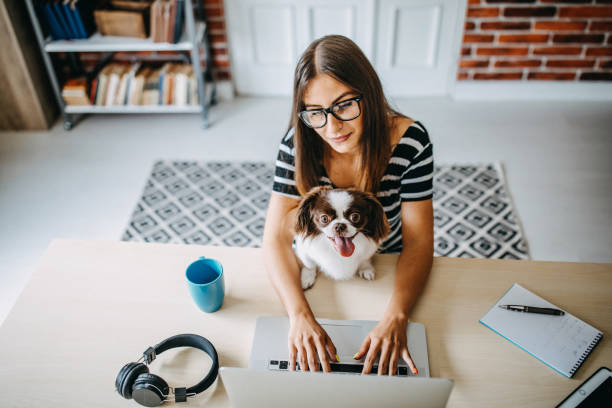 How much could adding a home office boost the value of your home?
An article taken from Property Reporter.co.uk – dated 10th June 2020
For those who can, working from home has become the new normal as the UK largely remains under lockdown.
And it is therefore not surprising that the desire for office space in the home has seen a notable rise, particularly in the capital where demand has surged since the start of lockdown from 8% to 27%.
According to research by lettings and estate agent, Benham and Reeves, 27% of all stock listed with a home office has now been snapped up by London homebuyers, a huge increase on the 8% demand seen in March.
Not surprisingly, this demand is far higher in London's more peripheral boroughs, accounting for the top 10 most in demand, with homebuyers looking to avoid a commute into the city with their own home office.
Bexley saw the highest demand for this property feature with 53% of properties with a home office already sold subject to contract or under offer. Hillingdon, Bromley, Croydon, Redbridge, Ealing, Havering, Waltham Forest, Haringey and Richmond also placed in the top 10 for home office, homebuyer demand.
How much does a home office cost?
If you're holding tight on a move, a home office can be a fairly affordable addition to your home providing you have the additional space. For an average cost of £450 you can kit out your spare room with a desk, chair, PC, keyboard and mouse, while broadband will set you back roughly £32 a month, with the additional use of utilities coming in at £19.
While this total set up will cost you £501 for the initial first month, a fair chunk more than the average £238 cost of commuting in London, it soon starts to pay for itself with broadband and utility bills averaging £51 a month thereafter.
Adding a home office to your home
If you don't have the extra space for a home office, investing in one could be a worthwhile addition to your home. A small extension to your property, such as an additional room, conservatory or loft conversion will set you back between £16-£21,000.
According to the Hiscox, such an extension could boost your property price by an average of 8.4%. On the current London house price of £485,794, that's an increase of £40,807.
Alternatively, you could add an outdoor office to your garden if you have space. A basic cabin style outbuilding will start at around £4,000 but can climb to over £20,000 for the more sophisticated ones. However, these are unlikely to add as much value to your overall property's value, so an extension is money better spent if you do have the budget.
Marc von Grundherr, Director of Benham and Reeves, commented: "Demand for home office space has understandably boomed since we entered lockdown but with many of us reluctant to return to the office, this trend could become a more permanent fixture within the housing market.
"The good news is they can be fairly affordable to get off the ground and even adding one in the form of an extension is likely to make a good investment. Not only will it add value in the current work from home climate, but if you're smart and make it a versatile space, it can easily double up as an additional bedroom or otherwise for those who aren't interested in a home office.
"It's these additional features that can help your property stand out from the crowd and with the market exploding back into life in recent weeks, this could be a great help when securing a buyer."
Value my property today
Lets get started! Our valuations are based on our extensive knowledge of the whole of the market.
Get a valuation