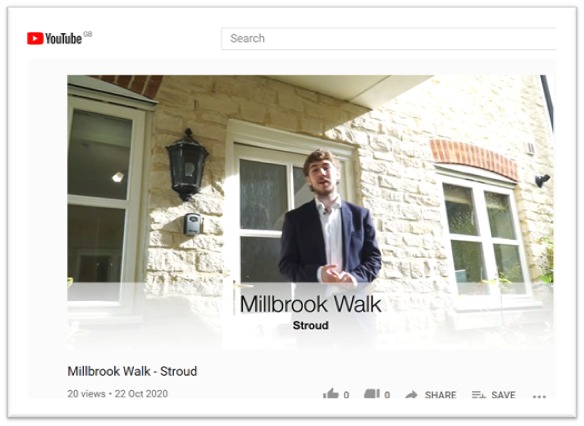 Meet filmmaker Jack Barron, our recently appointed videographer
We are very pleased to welcome Jack to the Perry Bishop and Chambers team. A recent film graduate from Falmouth University, Jack is filming, editing and fronting video tours on behalf of clients across all our branches. He will also be filming interviews with key staff to provide regular market updates and an overview of our key service offerings – giving you the chance to meet the people behind the Perry Bishop brand!
If you visit our YouTube channel – Perry Bishop and Chambers – all of the video tours he has filmed to date can be viewed here. On our website, his video tours will also appear when you hit the video button next to the properties you wish to view and you will also be able to find them on Rightmove. Jack will also be posting them up on our company facebook pages.
Covid-19 has resulted in a significant change in our way of working and one which will endure long after the pandemic has become a distant memory. The first viewing, wherever possible, should now be virtual. If you like what you see, then we are happy to arrange a physical viewing for you. Jack's videos guide you through every room in the property, the garden and any outbuildings.  A view of the street in which it sits also features.
We may be biased, but we think Phil Spencer's days could be numbered!
Value my property today
Lets get started! Our valuations are based on our extensive knowledge of the whole of the market.
Get a valuation