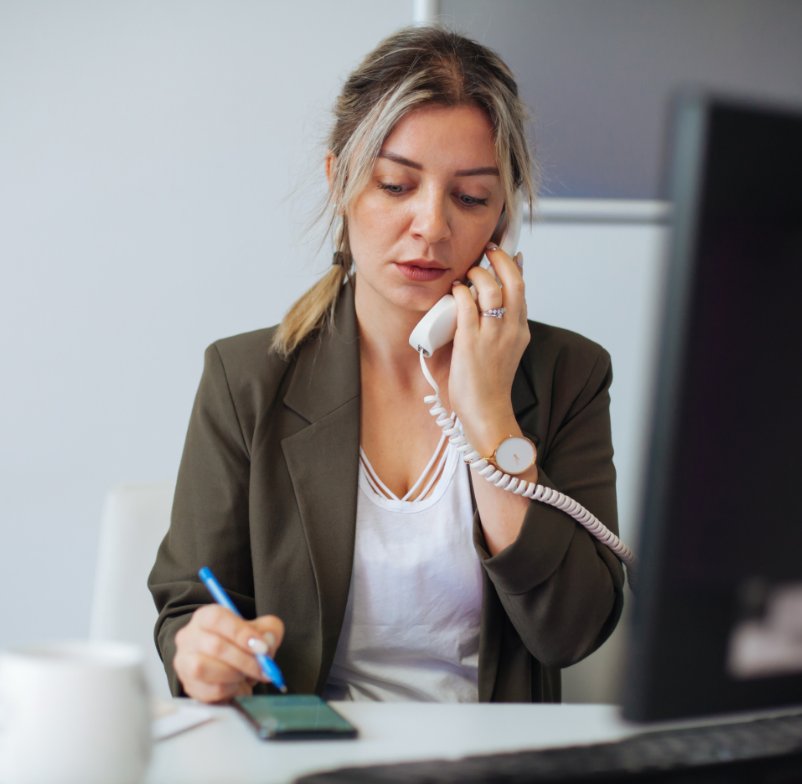 Negotiating on a property: A Guide for Home Buyers
Navigating the property market as a home buyer is an exciting and complex journey. However, among the many steps in this process, negotiating on property stands out as a must-have skill.
At Perry Bishop we can negotiate on your behalf and with your best interests at heart. With this in mind, we thought it would be useful to give you some insights into effective price negotiation strategies and our role as an estate agent, so that you can be confident when you work with us.
Research is the foundation of Negotiation
When negotiating on property, a deep understanding of the local property market is key because market conditions can significantly affect your negotiation approach.
To do this, you can rely on our team and our expert opinions. Our knowledge of local market trends and recent property sales will help you gauge the current property market. Additionally, understanding the market's dynamics, including fluctuations in property prices, supply and demand will help you during negotiations.
Furthermore, delve into the recent sale prices of comparable properties, this research will provide a realistic estimate of the property's true market value. Analyzing these comparables allows you to gauge whether the asking price is in keeping with market trends. Then, armed with this knowledge, you can enter negotiations with confidence, knowing the fair value of the property.
Set & stick to a Budget
Effective budgeting is the cornerstone of any successful price negotiation strategy. Set your maximum offer by calculating the highest amount you are willing to pay for the property, factoring in additional costs such as stamp duty, legal fees, and renovation expenses.
Setting a budget ensures that you remain within your financial means and the budget aligns with your long-term financial goals. A well-defined budget protects your financial well-being now and into the future, and it will provide direction during negotiations. It prevents you from being swayed by emotions or being tempted to overstretch financially in the heat of the moment.
However, setting a budget is only half the battle, because maintaining discipline is equally essential. Emotions and attachments can tempt you to exceed your budget, potentially leading to financial strain later. By staying disciplined and sticking to your budget, you make a financially sound purchase that aligns with your long-term goals.
Craft an attractive initial offer
Crafting an attractive initial offer is a crucial step in the negotiation process. This first offer serves as the base upon which negotiations are built. To convey your genuine interest in the property, avoid placing an excessively low offer, which may discourage the seller. As a guide, when you are negotiating on property it is acceptable to offer lower than the asking price – but it's important to be realistic.
This approach demonstrates your intent to engage in meaningful negotiations and leaves room for both parties to reach a mutually beneficial agreement. It's essential to strike the right balance between making a competitive offer and allowing space for negotiation.
The delicate art of haggling on a house price
Dealing with counter-offers is where the art of negotiation truly comes into play. Upon receiving a counter-offer, it's crucial to stay calm and assess it thoughtfully. Consider how the counter-offer fits with your financial goals first.
Maintaining professionalism throughout the negotiation process is paramount even in challenging moments! This can help build a positive rapport with the seller, and lead to smoother negotiations. A respectful and collaborative approach often leads to more favourable outcomes for both parties.
Additionally, asking advice from your estate agent, (who possesses valuable expertise in negotiating on property), can help you decide to accept, counter, or reject. Our team at Perry Bishop have in-depth knowledge of market dynamics, local conditions, and negotiation strategies. Our advice can be instrumental in helping you make informed decisions during the negotiation process.
Additional Tips for successful price negotiation
on your dream home
In addition to the core strategies mentioned above, here are some extra tips to enhance your negotiation skills:
Be patient – Negotiations can take time. Don't rush the process, allow all parties involved the space needed to come to a mutually agreeable arrangement.
Use Survey findings – If property inspections or surveys reveal issues, use them as bargaining points during negotiations. This can help you negotiate or request necessary repairs.
Understand the Seller's motivation – Gaining insights into why the seller is selling can be advantageous. It can help you tailor your negotiation strategy effectively.
Be willing to walk away – Sometimes, the best negotiation strategy is to be prepared to walk away if the terms are not favourable.
Take advantage of our 
Onward Negotiation Service
* – designed to save you money when negotiating on your next purchase, wherever you're buying in the United Kingdom.
Value my property today
Lets get started! Our valuations are based on our extensive knowledge of the whole of the market.
Get a valuation