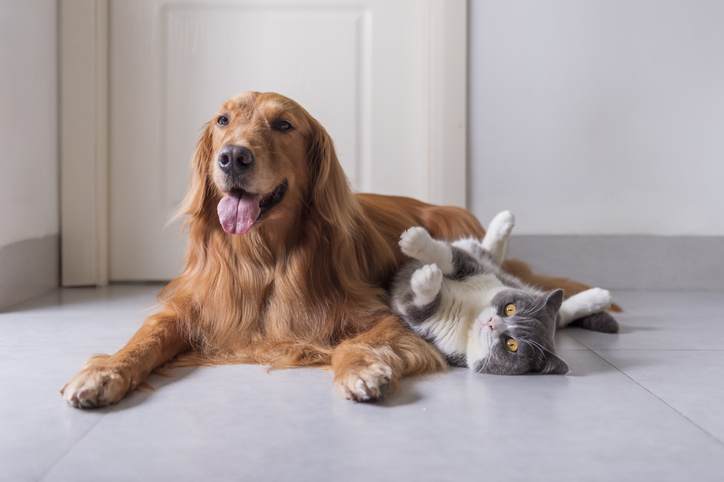 New tenancy agreement makes it more difficult for landlords to exclude our furry friends
Thousands of people have welcomed furry friends into their lives since the start of the pandemic, but many renters have long been excluded from pet ownership, with just 7% of landlords currently offering pet-friendly properties. New government guidance, however, will potentially make it easier for renters in England to have pets.
The government has updated its model tenancy agreement to include consent for tenants to have pets. In practice, this means that landlords who use the standard agreement for rented properties won't be able to issue blanket bans on their tenants having pets. Instead, they'll need to object in writing within 28 days of the tenant making a 'pet request' and provide a good reason for turning down the request. The government says it has made the change because just 7% of landlords currently offer pet-friendly properties. Housing minister Christopher Pincher said: 'It can't be right that only a tiny fraction of landlords advertise pet-friendly properties, and in some cases people have had to give up their beloved pets in order to find somewhere to live. '[These changes] strike the right balance between helping more people find a home that's right for them and their pet while ensuring landlords' properties are safeguarded against inappropriate or badly behaved pets.'
How does the model tenancy agreement work?
The model tenancy agreement is the government's recommended contract for landlords letting out their properties in England. It's important to point out that the model agreement isn't compulsory, so landlords who draw up their own tenancy agreements or use different templates for their contracts will still be able to reject pets out of hand. Landlords who do use the model agreement will only be able to object against tenants having pets for good reasons – for example in smaller flats where owning a large pet could be considered impractical. The government says it is protecting landlords by requiring that tenants have a legal duty to repair or cover the cost of any damage to the property.
Since the Tenant Fees Act 2019 came into force on 1 June 2019 landlords and letting agents in England are only able to take a tenancy deposit of up to five weeks rent for the duration of the tenancy.
Rent can be increased to replace a Pet Premium on the Tenancy Deposit as long as it is advertised correctly.
For any questions regarding renting with pets please contact Perry Bishop's lettings team.
Value my property today
Lets get started! Our valuations are based on our extensive knowledge of the whole of the market.
Get a valuation