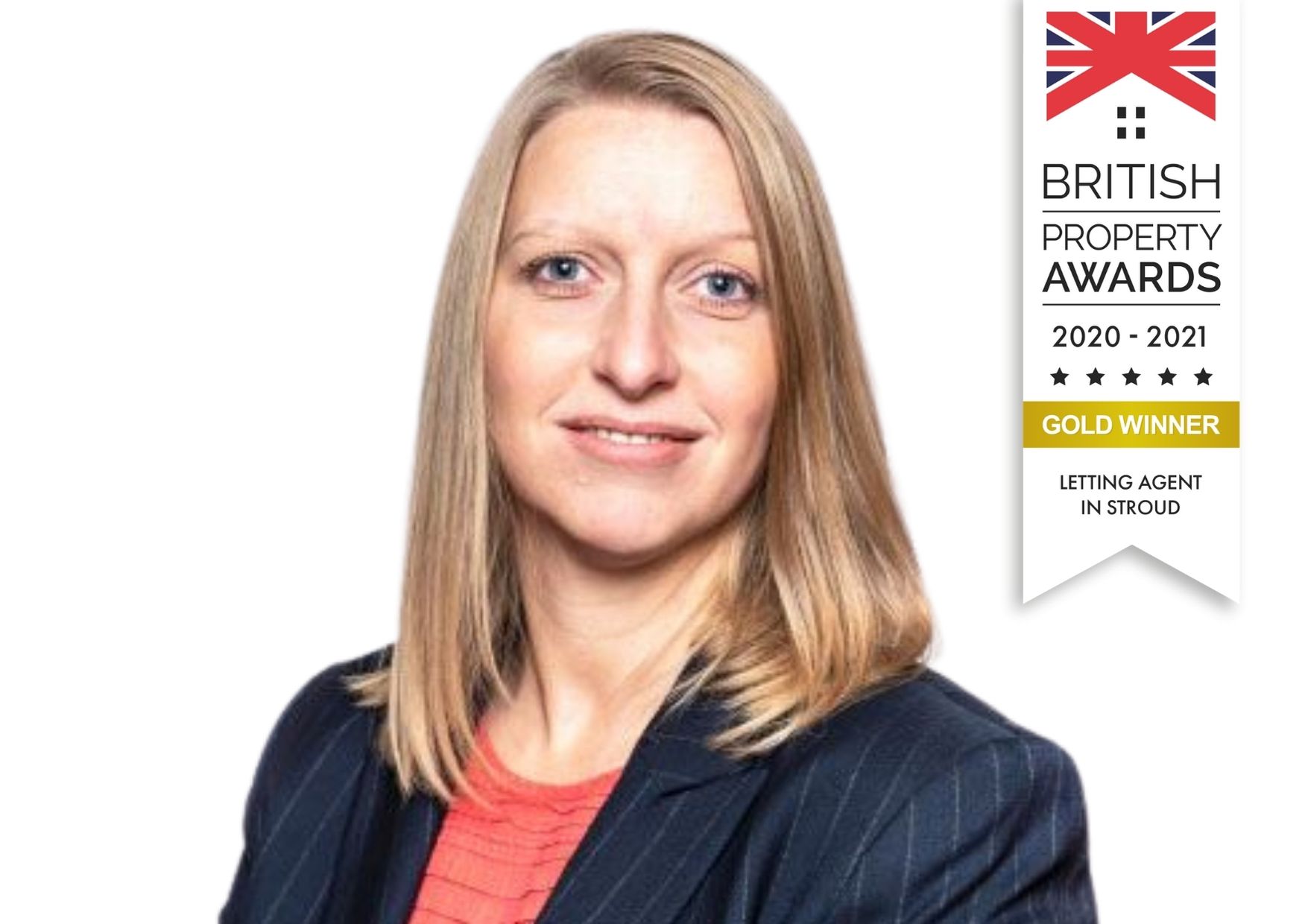 Our Lettings service named Best in Stroud by the British Property Awards
Tammy and her team were delighted to learn this week that they have won a prestigious award – BEST LETTING AGENT IN STROUD – and that they they have now been shortlisted, alongside other area winners, to win a coveted national award.
THE BRITISH PROPERTY AWARDS are one of the most inclusive estate agency awards providers as they do not charge to enter. This has enabled their award to be structured in a manner that ensures maximum participation, on average judging over 90% of agents that meet their minimum criteria on a local level.
The team personally mystery shops every estate agent against a set of 25 criteria to obtain a balanced overview of their customer service levels. The judging criteria is both comprehensive and detailed exploring different mediums, scenarios and time periods to ensure that agents have been rigorously and fairly judged.
Only agents who go that extra mile and provide outstanding levels of customer service are rewarded with such an accolade, which acts as a beacon to highlight these attributes to their local marketplace.
"We are thrilled to have won this award, a great testament to the team's dedication, hard work and exceptional customer service. In just two years we have built up a strong and loyal portfolio of landlords. Fingers crossed for the national awards," said Tammy Powell, Lettings Manager at Perry Bishop.
Value my property today
Lets get started! Our valuations are based on our extensive knowledge of the whole of the market.
Get a valuation