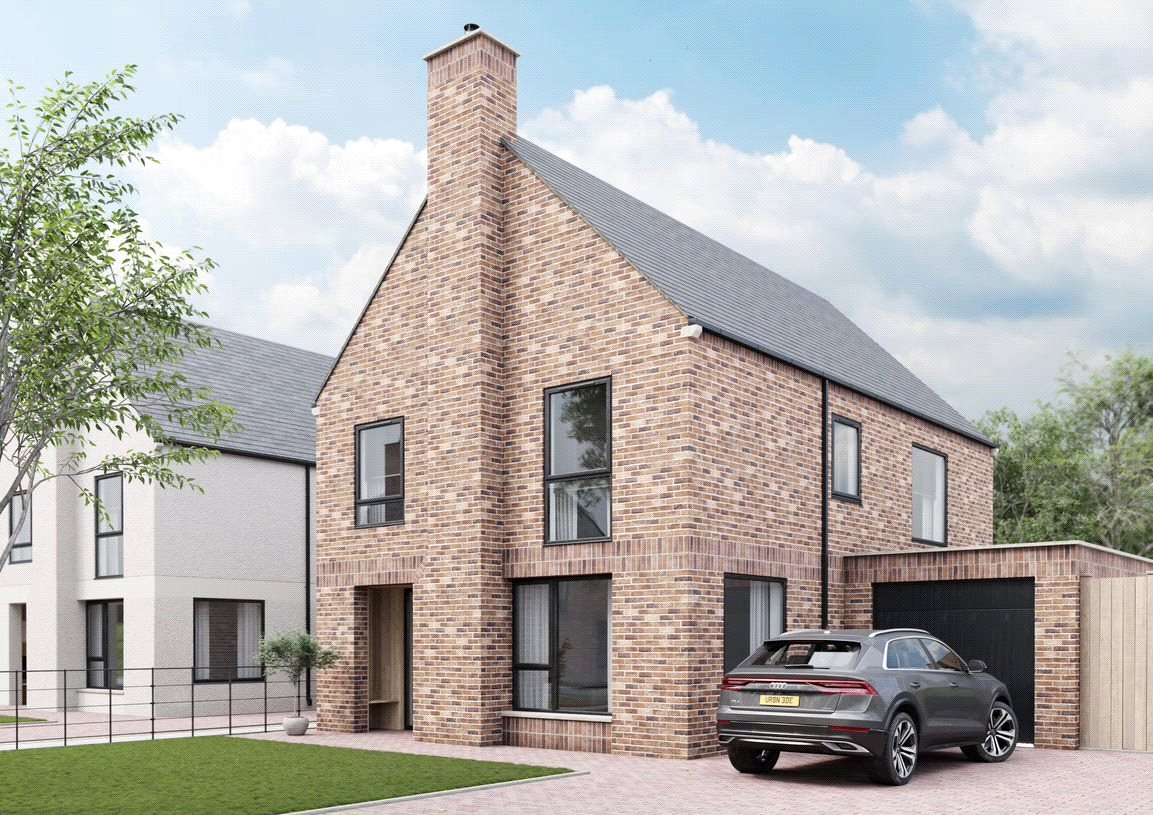 Out with the old, in with the New!
Looking to move house but can't find one to move to? Buying new could be the answer.
2021 has been a great year for anyone selling up, particularly in our part of the world where house prices have risen more than 10% year on year. Naturally, many of us contemplating a move are keen to take advantage of the buoyant housing market but have held back, unable to find anywhere to move to.
Buying brand new could be the perfect solution in a market where the number of properties for sale is low. Buying a new home also offers you much greater certainty of the sale completing, with no fear of the seller pulling out due to a change of heart or a break in the chain they find themselves in. Getting mortgage approval for a new home is also usually very straight-forward, as it's highly unlikely any nasties will show up on the survey for a new build home. And if you're concerned about energy costs – and with the recent announcement of significant hikes in gas prices, who isn't? – then buying a brand new home, boasting green credentials and a high EPC rating is a no-brainer.
A number of other real advantages of buying new, include:
• Lower maintenance
• Peace of mind – sold with a warranty
• Personalisation – choice of fixtures, fittings and finishes when buying off plan
• More favourable financial incentives
At Perry Bishop, we sell a lot of new build homes and have had the pleasure of working with a number of national, regional and local developers – large and small – bringing to the market beautiful new homes and apartments across Gloucestershire, Oxfordshire and Wiltshire. We don't sell 'cookie-cutter' homes. We work with award-winning developers who build bespoke new homes to very high standards – quality materials, contemporary fixtures and fittings and energy efficient. For inspiration, ask us about some of the beautiful new homes we are currently marketing across our region, including:
Green Walk, Standish – stunning new homes, including apartments and large detached family homes, set in an area of outstanding natural beauty in the Stroud Valleys.
Daintree, Christian Malford – stylish development built with energy efficiency in mind, located in this beautiful Wiltshire town.
The Hendon, Great Somerford – Exclusive development of detached family homes in this attractive and thriving North Wiltshire village.
Pinnigers, East Tytherton – Six stunning heritage barn conversions, each one unique, set in wonderful rural location but within each reach of train service into London. Only 1 remaining!
Coming Soon:
• Stroud Valleys – two x cottage-style properties in Nailsworth and three  cottage-style homes in the village of Horseley.
• New Bovis development in Cam, South Gloucestershire
• New penthouse apartment in Tetbury
• Exclusive development in Cirencester
• 4 & 5 bedroom executive homes in Sutton Benger
Please do get in touch with your local Perry Bishop team for further details of any of our new home sales.
If you live in Gloucestershire, Oxfordshire or Wiltshire and are interested in buying new why not join our Local VIP Club and be among the first to hear about planned new developments in your area.
Value my property today
Lets get started! Our valuations are based on our extensive knowledge of the whole of the market.
Get a valuation