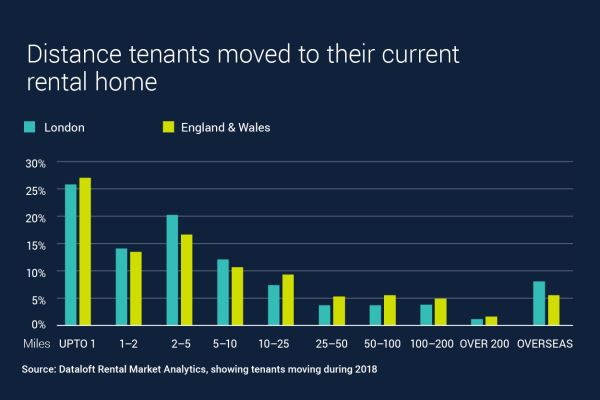 Where people renting moved in 2018
With renting offering more flexibility than ownership, some tenants have traditionally used the sector as a way to get to know a new area before committing to buying.
Indeed, the majority of tenants stay within their local area when moving home.
In 2018, over a quarter (27%) of tenants moved within a mile of their previous rental property, and two thirds (68%) stayed within ten miles.
At the other end of the scale, 8.1% of tenants starting new tenancies in London in 2018 moved from overseas. Despite political and economic concerns, this is actually an increase from 7.3% in 2017.
Value my property today
Lets get started! Our valuations are based on our extensive knowledge of the whole of the market.
Get a valuation