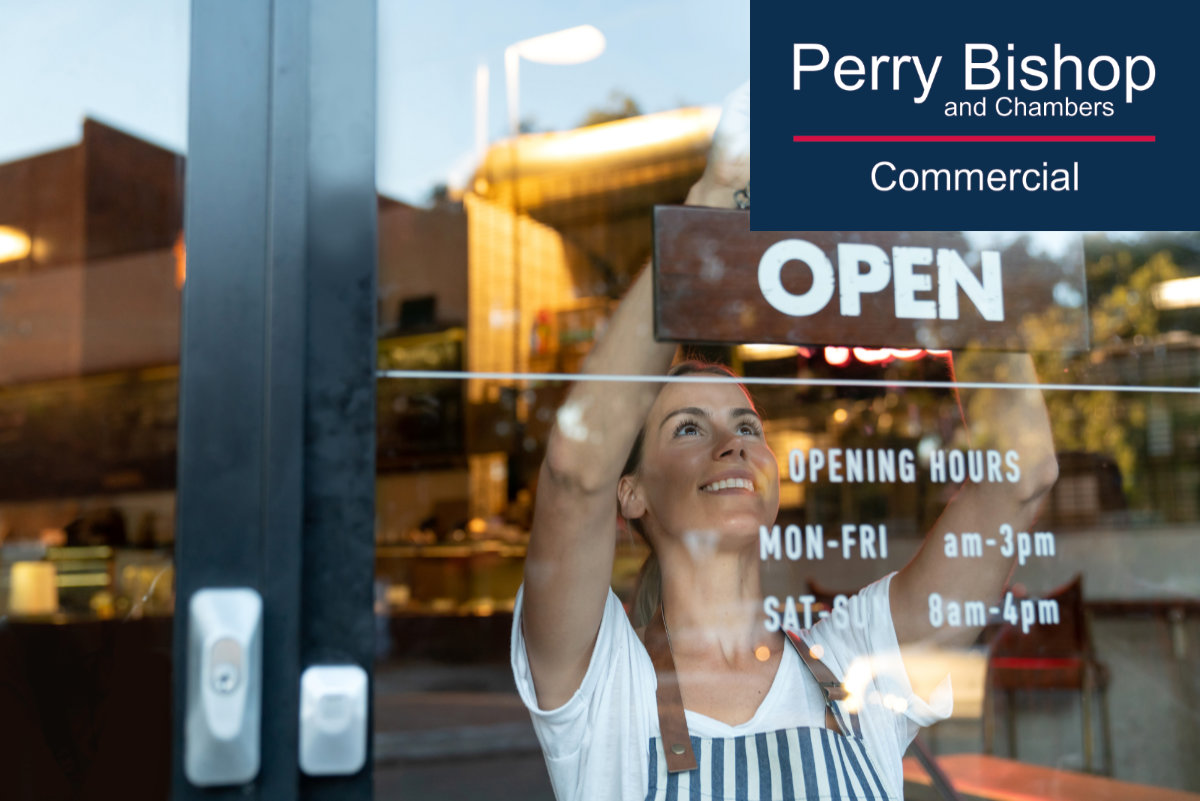 New Commercial arm helps entrepreneurs looking to take advantage of the changing landscape of our High Streets.
Due to Covid the commercial property landscape will never be the same. Premises even on the High Streets are swapping hands, with bigger businesses having to close up shop, and small start-ups burgeoning and enjoying local support. Perry Bishop, one of the region's leading estate agents, is announcing the opening of a Commercial Arm, ready to advise customers looking to purchase, and also sell. A surprising amount of commercial property is coming on to the open market. Have you ever dreamt of opening up tea rooms, an art gallery or an artisan bakery? Or perhaps running a quintessential country pub, or setting up a small hotel or B & B? Or acquiring a property to convert into luxury apartments in the town centre? This is an unprecedented time for entrepreneurs and the brave dreamers!
Marc Blackford will be heading up the Commercial Arm and guiding clients with specialist advice on freehold sales, lease assignments, new lease agreements, tenancies and change of use at their fingertips.
Phillip Bishop:
"We're delighted to be launching our Commercial Arm, and to have Marc at the helm. Before joining Perry Bishop Marc was National Sales Director for a leading commercial agent. He has over 16 years of experience working within the licensed/leisure/hospitality/sports and commercial property industry.
He is also Associated RICS qualified. I would go for as to say that he is the person with the most specialist commercial market experience in this area. We're very excited about this new offering."
Marc and his dedicated commercial team will be providing help and guidance with sourcing the perfect premises in the three counties in which Perry Bishop operate – Gloucestershire, Oxfordshire and Wiltshire. They will provide specialist advice on Freehold Sales, Lease Assignments, new lease agreements, tenancies and change of use.
Marc Blackford:
"I'm excited to be launching the Commercial team at Perry Bishop Chambers, at a particularly exciting time. We're going to be providing a one stop shop for buyers so they can take advantage of the changing property landscape over the next couple of years. It's going to be an interesting marketplace, with more commercial property becoming available to convert. Landlords and property owners are going to have the opportunity to play with space, with commercial becoming available to change into residential or other possible commercial uses. The change of planning process will also liven the market up."
Value my property today
Lets get started! Our valuations are based on our extensive knowledge of the whole of the market.
Get a valuation