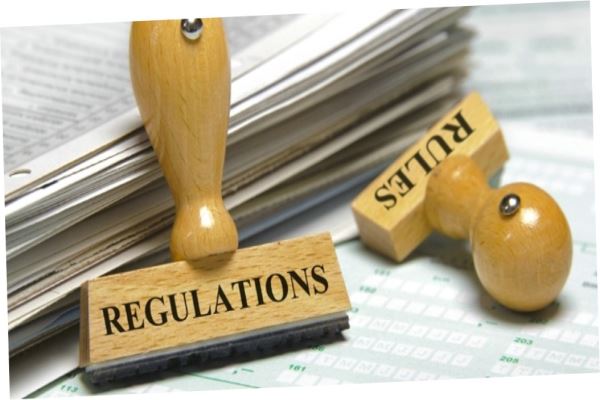 Recent and forthcoming legislation affecting landlords
1. How to Rent Guide 
A new version of the How to Rent checklist was published in January 2018. Landlords or agents with new tenancies or tenancies that have been renewed from 17th January 2018 must ensure they provide their tenants with the updated version of the guide.
2. Minimum Energy Levels Regulations (MEES)
From 1st April 2018 all new rental leases and renewals of tenancies are now required to have an energy performance rating of at least E on an Energy Performance Certificate (EPC). For existing tenancies, the regulations come into force on 1st April 2020.
3. 
Gas Safety (Installation and Use) (Amendment) Regulations 2018 
The 6 April 2018 saw the implementation of the Gas Safety Regulations (Installation and Use) – (Amendment) 2018 (The Regulations), providing landlords with more flexibility around the renewal of gas safety records.
A landlord is now able to have a gas safety record completed up to 2 months before the "deadline date" (the date it needs to be renewed by), without losing time off the previous certificate. Rather like an MoT, you are able to complete the certificate in advance, and the renewal date will be 12 months from the previous date, not 12 months from the date the certificate was completed as has previously been the case.
4. Mandatory Electrical Safety Checks
Provision has been made under the Housing and Planning Act 2016 for electrical safety checks to be carried out on all specified private rented properties. The interval for the safety checks and the date from which the provision will become a legal requirement are yet to be specified.
It is already a requirement to carry out 5 yearly electrical checks on HMOs
5. Ban of Tenant Fees
On Tuesday 2 May 2018 the Government introduced the Tenant Fees Bill to Parliament, it was announced on 15 January 2019 that the
Tenant Fees Ban will come into force on 1 June 2019.
It's also proposed that a deposit will be limited to up to six weeks rent and a holding deposit of one weeks rent is proposed to be allowed.
6. Introduction of a Redress Scheme
The Communities Secretary James Brokenshire announced in January that private landlords will be legally required to become members of a redress scheme – with a fine of up to £5,000 if they fail to do so.
Currently, landlords have no such obligation to register with a complaints system.
The brand new 'Housing Complaints Resolution Service' will be developed with a new Redress Reform Working Group made up of representatives from across the sector, working with the industry and consumers to make it easier for people to claim compensation.
From broken boilers to cracks in the wall, the new Housing Complaints Resolution Service will provide provie a straight-forward way of getting help when faced with unresolved disputes about problems with their home – such as repairs and maintenance.
Value my property today
Lets get started! Our valuations are based on our extensive knowledge of the whole of the market.
Get a valuation