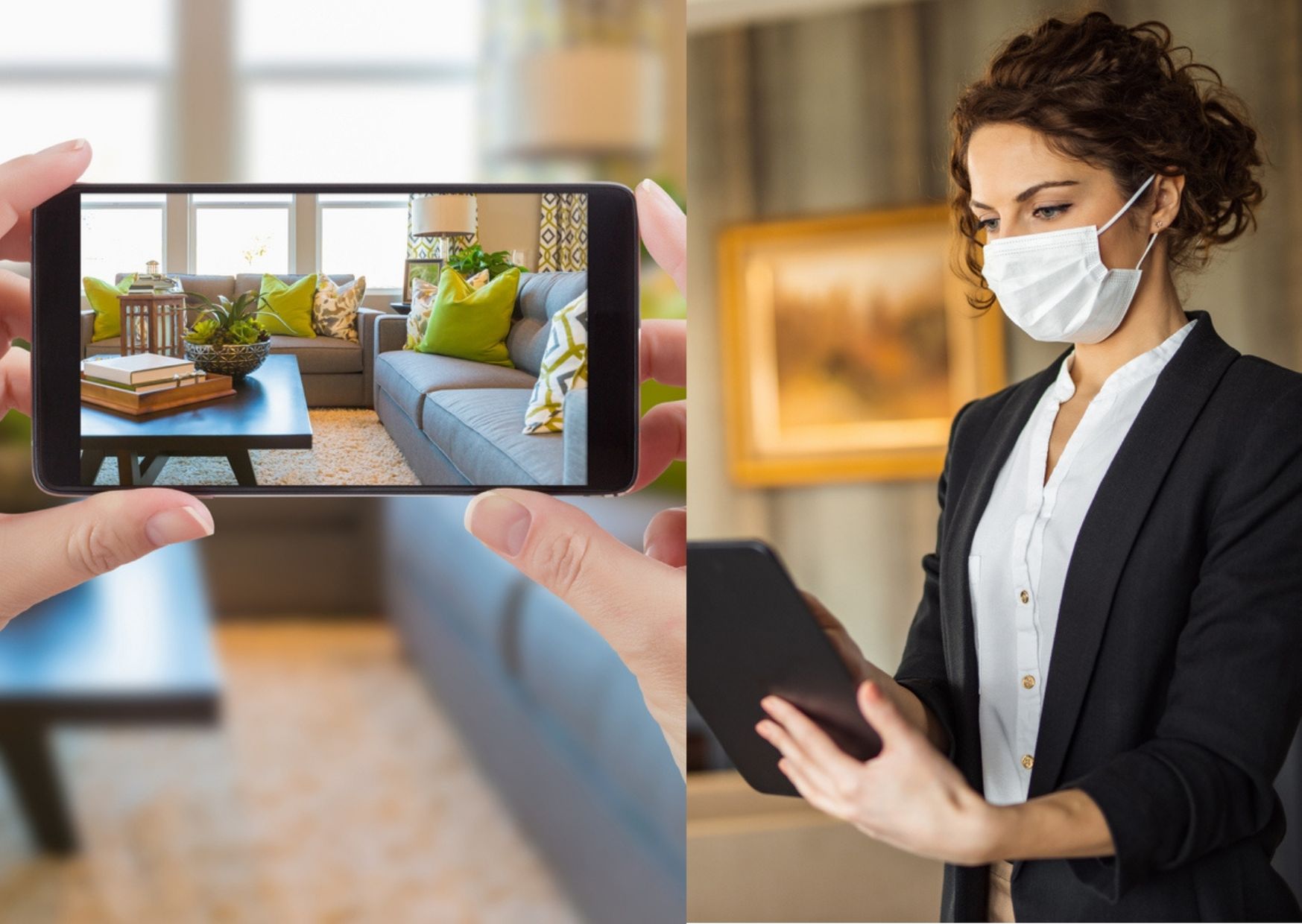 Spring and post Covid optimism in the air for the property market
Hope is on the horizon with the rapid rollout of Covid vaccinations, the R number on the decrease, and restrictions soon to lift. Perry Bishop, one of region's leading estate agents, is offering at risk customers contact free virtual valuations, as well as the usual in-person visits with all Covid safety guidelines in place. Interested in finding out how much your property is worth? Uncertain as to whether your online estimate is correct? Now you can learn the accurate value of your home, all from the comfort of your sofa. Interested in taking the next step to put your property on the market to take advantage of the Spring market surge? At Perry Bishop viewings too can be conducted virtually. The company have employed a local videographer who films a comprehensive tour around each listing – both inside and out. This becomes the first viewing, bringing serious buyers to the fore, who can then go on to view in person.
Whilst locked down at home many have wondered how much their house is worth and whether it has increased or decreased during the pandemic. It's quick and easy to find a figure on an online property valuation portal, but Perry Bishop warns of the dangers of trusting online home valuations.
Says Gavin Wallace, Sales Director at Perry Bishop:
"The risks of relying exclusively upon an online property estimate are significant. We would always advise anyone considering selling their home to consult an experienced estate agent who is based in their area. We have unique local knowledge and insight, which is crucial in order to estimate correct property values. Property estimate websites rely on averages, which can inflate some prices dramatically and undervalue others. This misinformation can lead some to make false financial judgments with serious consequences."
The basis of estimates displayed on websites like Zoopla is primarily data freely published by the department of land registry. This includes the price a property has been sold for and some other basic information such as tenure (freehold or leasehold), property type (detached, semi-detached, etc) and an indication if the property is new. The websites then use this basic information to estimate a value for the property based on algorithms. To do this they make some assumptions about price trends and may look at other properties sold on the same street or nearby. If any of these assumptions are wrong, the estimate is unlikely to be accurate.
The approach of a professional Estate Agent or chartered surveyor is different. The Royal Institute of Chartered Surveyors (RICS) expect surveyors to follow strict standards when valuing properties. These are the same standards estate agents use to conduct their own appraisal. Firstly, the surveyor is required to conduct a visual inspection of both the interior and exterior of the property to assess the size, condition, and location of the property. Then, he or she would be required to identify a minimum of three comparable properties in the same location which have sold in the last six months.
These comparable properties must be similar in size, condition and location. Finally, experience of the local property market is essential to evaluate the impact of current demands and other local factors which can have a dramatic impact on the likely resale value of a property. Local knowledge of a future development, like a bypass or the opening of a new secondary school close to the property for example, can have both a positive and an adverse impact on the value. All of this information is then used, along with many years of market experience, to provide a current market value.
After being provided with a virtual or in person valuation Perry Bishop also offers virtual tours for those wanting to sell. The majority of first viewings are now being conducted by interested parties being sent a video tour of the home that they're interested in, then moving on to a viewing in person. Perry Bishop finds that this is a very useful way to just bring the serious buyers to the fore. The seller can either take advantage of Perry Bishop's professional videography service or take this video on their own mobile, even providing a commentary if preferred, including showing highlights of their home and talking about why they fell in love with their abode. Clients are also advised to  talk about their home working space, as many will continue to need a haven to work from at home for some if not all of the time post Covid.
Contact your local branch for further details of our virtual and in-person valuation service so that you take advantage of the anticipated Spring property surge.
Value my property today
Lets get started! Our valuations are based on our extensive knowledge of the whole of the market.
Get a valuation