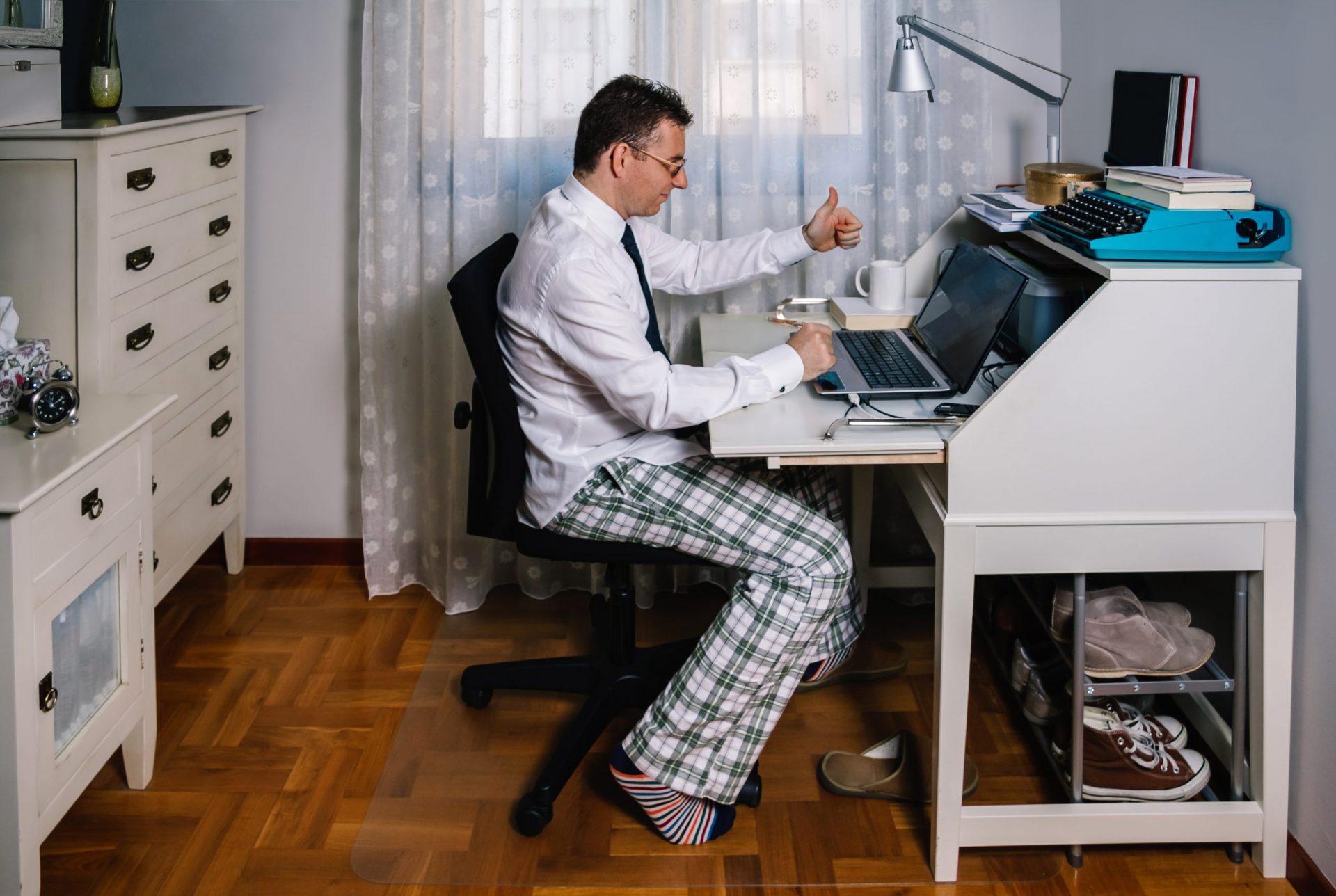 Tapping into the home-working trend: A Guide for Buy-To-Let Landlords
Office Employees in the UK now spend an average of 1.5 days in the office each week!
Since the Covid pandemic, more people have begun working remotely, and it's a trend that looks set to continue. While business owners may have some qualms about the switch to home-working, this flexible working era is good news for buy-to-let landlords as it gives them the opportunity to boost their rental property income. Since hybrid workers have been shown overall to be higher earners, they're certainly an audience that landlords should consider targeting.
More young workers today are looking to the rental market to find somewhere to live, and many of those are now working from home for at least part of their week. With this in mind, they're searching for rental properties in the Cotswolds and the Vale of the White Horse that are suitable for such duties, and demand is on the rise for homes with clearly-defined workspaces. Whatever size of rental property you own, it's important to maximise your investment's performance by tapping into this latest remote-work trend.
Finding a space for home working
While your rental property may not have a separate room to set aside as a home office, don't write your home off as unsuitable for hybrid workers. The upstairs landing or entrance hall could be ideal spaces for a desk to be located, while an area underneath the stairs could be fitted out for just this purpose. Any of these areas could be the ideal spot for a convenient workspace that's separated physically from living areas.
Leverage your Living Areas
Since your buy-to-let's living room is probably the largest space in the property, it's a great choice for hosting a desk. It's important, though, not to allow home working to dominate this all-important room – after all, your tenants' living areas are key to them enjoying their downtime too. If you're creating a home office nook in your property's living room, choose a corner or alcove with a convenient power outlet, or look for space behind the armchairs and sofas, so that the desk remains out of sight when the working day is over. You could even consider installing a drop-down desk so it can be hidden when not in use.
Harness the power of a Box Room
If your property has a room that's too small for use as a bedroom, it could be the ideal spot for a home office. A box room offers a host of benefits, not only as a suitable home office, but also potentially for practitioners or consultants who require a private room for clients. As this room is physically separated from the rest of the property, it allows tenants to close the door on their work day and concentrate on their evening and weekend downtime more easily.
Outdoor Rooms
Although you may never have considered creating a home office space outdoors, adding a garden room to your rental could really add a wow factor to the property and provide a luxurious stand-alone workspace. Not only will it potentially boost your property value in the future, but you will benefit from achieving higher rents in the meantime. Even better, most garden rooms are deemed to be "permitted developments" and require no planning permission.
If you are looking for the perfect tenants for your rental property we are on hand to help. As rental property experts in the Cotswolds and the Vale of the White Horse, we will manage your buy-to-let property, saving you time and effort. Get in touch with us today.
Value my property today
Lets get started! Our valuations are based on our extensive knowledge of the whole of the market.
Get a valuation