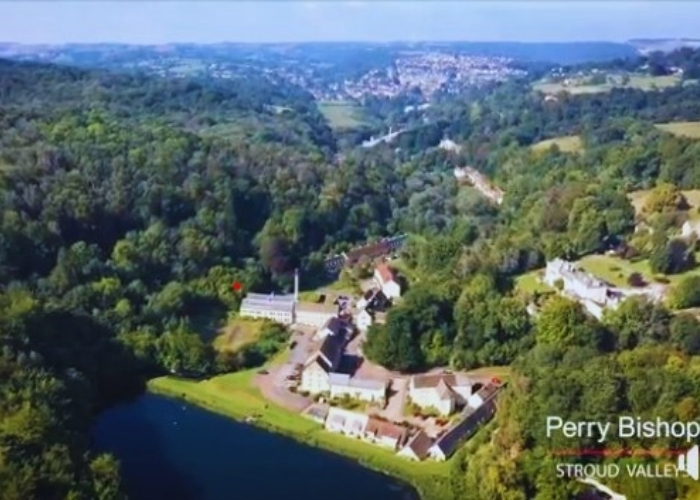 The sky's the limit for our new videographer Daine – taking Property Marketing to another level!
As frustrated holiday makers rush to book flights abroad with the further relaxation of COVID rules, Perry Bishop too has decided to call upon the services of a pilot! However, this pilot licence belongs to qualified drone pilot Daine – our new videographer whose videos includes use of a drone to create sensational video tours of our new property listings. With Daine's help our property videos now give home hunters a brilliant idea of the area in which our houses and apartments are set as well as a really good understanding of the flow of the interiors as he moves from room to room.
Take a look at some of the wonderful video tours he has already created for Perry Bishop since joining us at the beginning of September, by visiting our youtube channel.
Daine has worked as a videographer in estate agency for four years. He particularly enjoys capturing the personal characteristics of people's homes to really show them off. He has worked all across the south west of England and as a qualified drone pilot he manages to add something special to each video. When he's not with his camera, he enjoys playing tennis, football with his sons and family days out.
Our clients too are really pleased with Daine's new look property tours which are gaining lots of interest on our social channels as well as on youtube. The combination of breathtaking aerial footage, 360 degree interior shots and a carefully selected soundtrack have transformed our property video tours.
Take a look at the great video Daine has recently filmed to promote an apartment  in the Stroud Valleys being marketed by out Lettings team, a still of which appears alongside this blog.
If you're looking to sell or let your property and would like to take advantage of this brilliant new way of marketing your property do get in touch with your nearest Perry Bishop team.
Value my property today
Lets get started! Our valuations are based on our extensive knowledge of the whole of the market.
Get a valuation