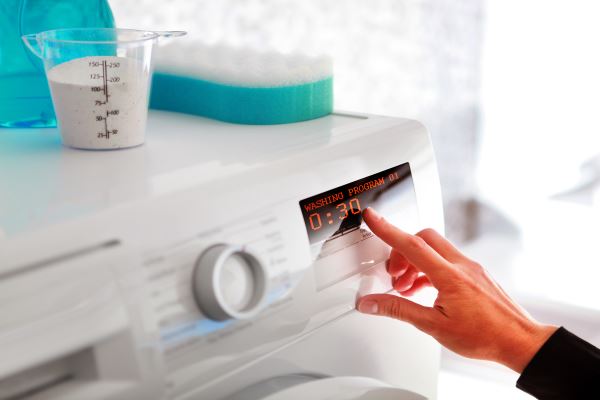 Top Tips for a more energy efficient home in 2019
Being energy efficient impacts simple actions like switching on a light, opening a fridge or heating water. Read these top tips from heating experts, Hometree, for becoming energy efficient in 2019.
1. Replace your traditional boiler with an energy efficient boiler:
We often like to forget about our boiler and hide it away in a cupboard, which is why we find it so distressing when our boiler is on the blink and needs to be replaced. It is, after all, one of the most important items in your home, bringing you heat, comfort and hot running water.
If you replace your old boiler with an energy-efficient boiler with Hometree, the boiler and installation costs are often compensated by the savings you make thanks to your new, more energy efficient boiler. This is really important since roughly half of what you spend on energy every year is down to your boiler. Hometree recommends installing an A++-rated boiler for efficiency.
Simon Phelan, CEO and Founder at Hometree, the online boiler installation company said: "A distressed consumer called us this week with a broken down boiler that had a seasonal efficiency of 65%. She had been paying for British Gas homecare cover since she moved into the property around 30 years ago. One of our Gas Safe Engineers installed her new boiler fitted within a few days (before Christmas) with a Worcester Bosch Greenstar 25i (95% seasonal efficiency). On the Hometree 10-year finance plan, the boiler will cost the client £30 per month (9.9% APR) with no deposit. By changing the boiler to an energy efficient model with a 10-year warranty, the customer will make 30% savings on her hot water and heating bills, the new boiler is paying for more than its own cost, not to mention the savings from cancelling her £20 per month British Gas boiler care"
2. Ensure you are using a smart thermostat:
Smart thermostats allow you to manage your heating controls remotely from your computer, tablet or smartphone and include sophisticated features like learning your heating routine, advising you on the best times to put your heating on, informing you on energy efficiency and even using your location (leaving or nearing your home) to automatically turn your heating on or off. Smart thermostats help keep your home at an ambient temperature, which is the best way to keep your home warm without wasting money.
3. Replace Incandescent Bulbs:
Incandescent bulbs stopped being produced to some extent back in 2014 and continue to be phased out to save the planet and save homeowners money.
Halogen bulbs, compact fluorescent lamps (CFLs) and light-emitting diode (LED) bulbs will provide your home with long-lasting light and are more energy-efficient than the outdated incandescent bulbs. Since the average home uses 40 bulbs, switching over your bulbs could save you a bundle on your electrical bill.
4. Try washing your clothes at a lower temperature:
Simply playing around with the time and temperature settings on your washing machine could impact your carbon footprint as well as your spend on energy bills. If you wash a full load of your clothes on the lowest possible temperature (a cold wash if possible), select the shortest cycle and use a high spin to save tumble drying, you could be onto a winner. If the items are heavily soiled, football kits etc, try soaking first – there are also a number of detergent brands now who focus their products on working well at lower temperatures.
5. Are you using your electrical appliances efficiently?
The average UK household has 40-50 electrical appliances. There are many ways you can save money and increase efficiency with some changes in 2019, such as:
Don't completely pack your fridge full of food and make sure there is plenty of ventilation (i.e. no dust gathering at the back)
Ensure that you only fill the kettle with the water you plan to use
Switch your TV standby mode off
Turn lights off when you leave a room
Whenever buying any new appliances, take their energy efficiency into consideration by checking online.
These all impact your electric bill and your carbon footprint and are easy changes to make, so why don't get started today?
Value my property today
Lets get started! Our valuations are based on our extensive knowledge of the whole of the market.
Get a valuation