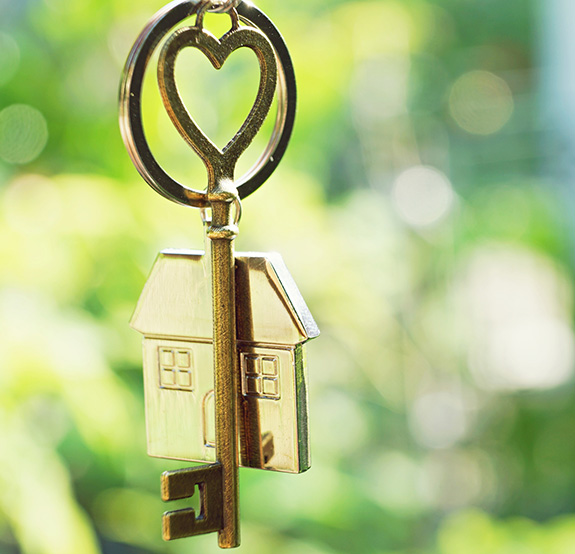 Why so many people looking to let their property are turning to Perry Bishop
Whether you're a seasoned landlord, have just purchased your first buy-to-let property or are simply looking to rent out your home temporarily whilst you are living elsewhere, Perry Bishop's lettings service is becoming the agency of choice in our region.
Perry Bishop's lettings service helps landlords attract the best and most reliable tenants and achieve maximum rental income. Others in the sector frequently let landlords down – delivering poor quality marketing and inferior customer service, resulting in problems with securing the right tenants and leaving landlords with long costly void periods. At Perry Bishop, however, we believe passionately that whether you're selling or letting your property you should enjoy exceptional marketing and customer service. We have developed a tailored marketing strategy for lettings which works and one which delights landlords across Gloucestershire, Oxfordshire and Wiltshire.
When you are next reviewing your agency arrangements or if you're currently managing your rental property/properties yourself but are now looking to entrust your portfolio with a reputable local agency, we would love to talk to you. We have launched two enticing introductory offers for landlords who choose either our Classic or Enhanced management service:
Portfolio landlords (with 3 or more properties)
6 Months FREE management
Landlords with 1 or 2 properties
3 Months FREE management
Here are just some of the reasons why landlords enjoy letting with us:
• All of our rental properties are professionally photographed and floorplans drawn up before going on the market
• Landlords benefit from extensive marketing across our regional branch network, as well as exposure in our London office
• Landlords know they are in safe hands – Perry Bishop have been helping people on the move for several years and for the last two years have been named one of the best agencies in the country, listed in the Best Estate Agent Guide (compiled by The Property Academy and Rightmove)
• Your property will be advertised on Rightmove, Zoopla and OnTheMarket.com
• Your property details will be shared with everyone on our large tenant database
• Your property will be promoted across our popular social media channels
• The Perry Bishop portal enables you to track the status of your property 24/7, both during the marketing phase and after your tenants have moved in.
• A dedicated investment section on our website helps you grow your portfolio
• Receive regular updates on lettings legislation plus an invitation to our annual lettings seminar, featuring expert speakers from associated disciplines
Does your current agency offer all of the above? If you're managing your own properties, are you starting to feel hampered by the raft of recent government legislation and now want to entrust your portfolio with an agency that can ensure you comply?
Please contact your nearest branch of Perry Bishop to talk through our various service options and hear why people enjoy working with us.
Trust us to care for your investment. We look forward to helping you.
Value my property today
Lets get started! Our valuations are based on our extensive knowledge of the whole of the market.
Get a valuation