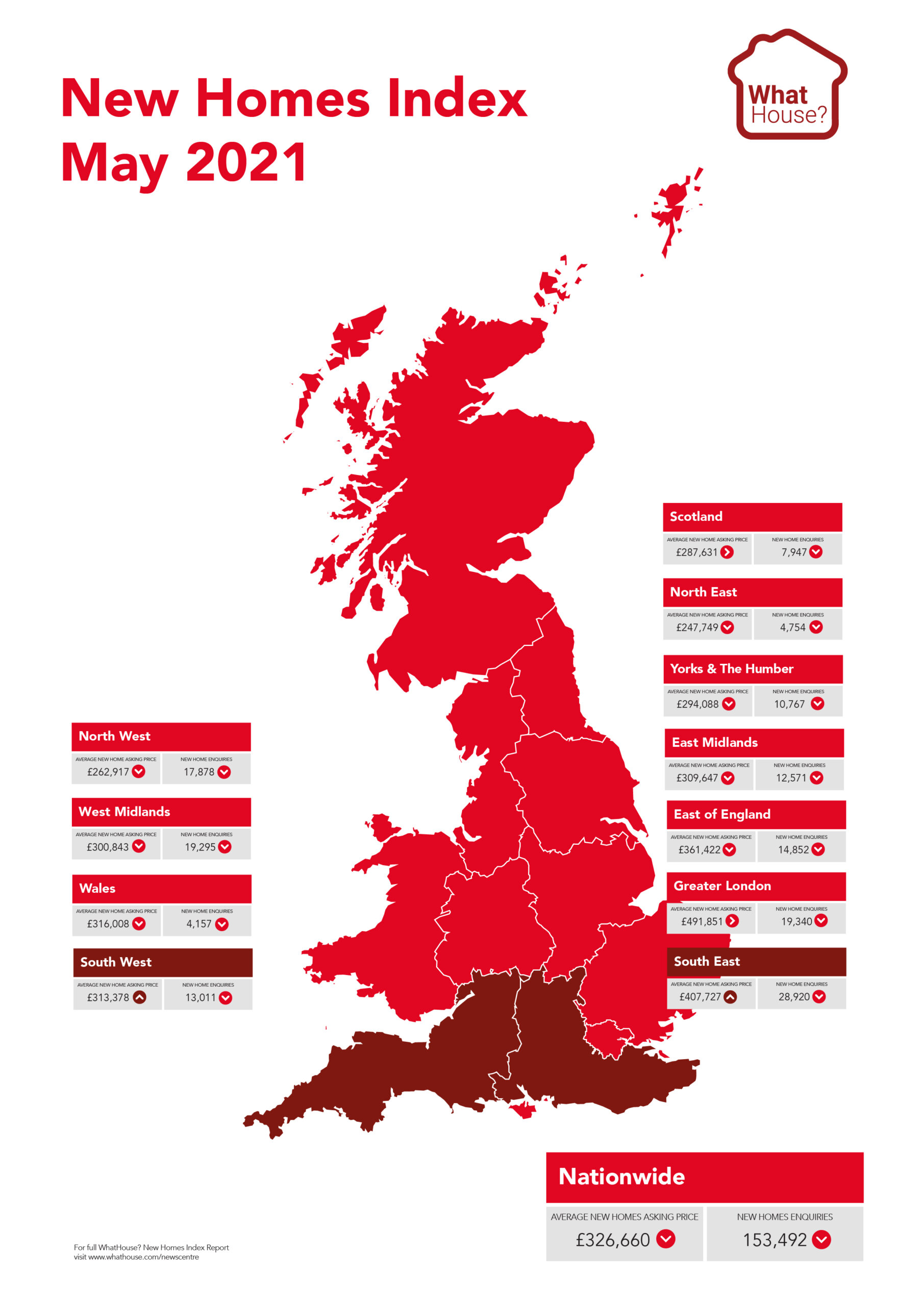 Is the supply of new homes keeping up with demand?
Recent data shows strong demand in new builds is pushing prices up on these properties, and demand is strongest in the South East and South West.
The WhatHouse? New Homes Index reveals demand and house prices have remained strong for new builds in recent months. This is happening despite the threat of rising interest rates looming.
In the summer, house prices cooled on new homes, and then they increased as we entered the autumn months. In October, house prices for new builds increased an average of 1.8% across Great Britain. This led the average price for a new build to jump by £5,914 to £335,227. Prices are being pushed up by high levels of demand from buyers.
Demand is also continuing to outstrip the number of new build homes available for sale. The number of new builds coming to market was up compared to the summer months. This was particularly the case with the luxury and Help to Buy markets. However, this still is not enough to keep up with the growing buyer demand.
Daniel Hill, Managing Director of WhatHouse?, says: "Although more new build properties are coming to market, the level is still not enough to meet demand. Consequently, price uplifts have been experienced across the UK, with nine of the eleven regions of Great Britain recording an uptick."
The volume of new build searches online was up across Great Britain. It was 19.8% higher during October compared to in 2019. Figures from WhatHouse? show that the South West is seeing a substantial number of homebuyer searches for new builds.
In the region, there were 8,627 new homebuyer searches in October. This is the second most out of all regions across Britain and is only behind the South East.
Value my property today
Lets get started! Our valuations are based on our extensive knowledge of the whole of the market.
Get a valuation