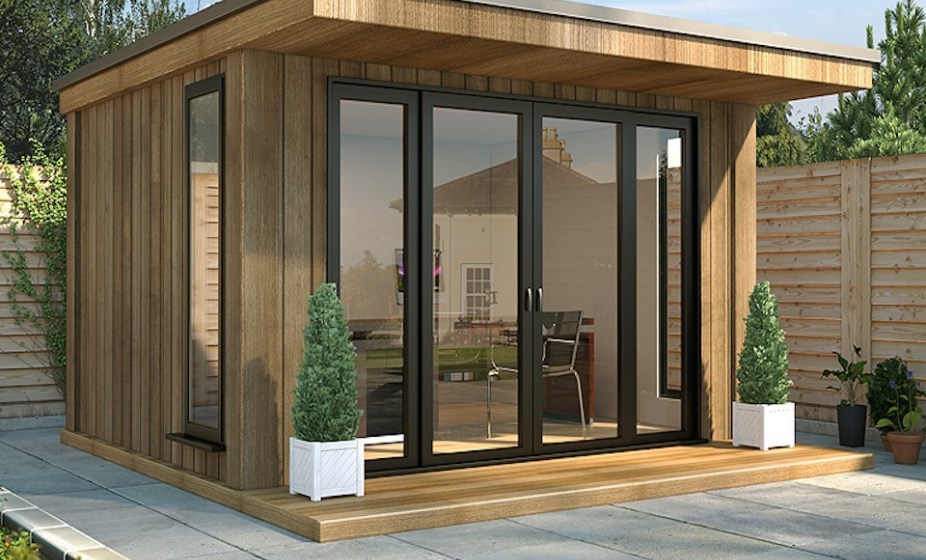 Your Essential Guide to building a Garden Room
Garden rooms are now increasingly popular  with home owners looking to create an extra living zone and the cost is often considerably less than extending the property itself.
Martin Lawson of Swift Garden Rooms; John Langley of JML Garden Rooms and Rachel Wichall of eDEN Garden Rooms tell you all you need to know before you build one.
Map out your spot
Think about where your room will sit in your garden and how much floor space you'll need. "Our most popular starting size for a useful additional room is 4 x 3m," Martin Lawson says. "Try measuring a room in your home and you'll see it's a good dimension for a flexible, comfortable additional space.
"A company that can provide bespoke sizes may help you extract the best use from a confined section of your garden," he adds. "Your room mustn't cover more than 50% of your total, original garden area, but that's rarely needed."
"Around 13 sq m is a good size room that offers flexible use," John Langley says. "For example, you could fit in a double-desk office, or enough room for a few pieces of gym equipment. It would fit a double sofa bed and also allow enough room if you'd like some kitchen units, a sink and a fridge down one wall."
Don't discount small or awkward
Think your garden's too teeny? You could be wrong. You don't necessarily need tons of space for a functional garden room, Martin says.
"We've squeezed quite significant buildings into some very restricted spots – not always simply, but always effectively," he says. "Buildings can often go very close to garden boundaries, meaning that even a confined space of, say, 3 x 3m could accommodate a very appealing and practical new room – perhaps an office, gym or kids' room."
Garden an awkward shape? That could be OK, too. "Generally, our rooms are rectangular," Rachel Wichall say, "but we have been commissioned to do more unusual-shaped garden rooms that fit into a corner or awkward space."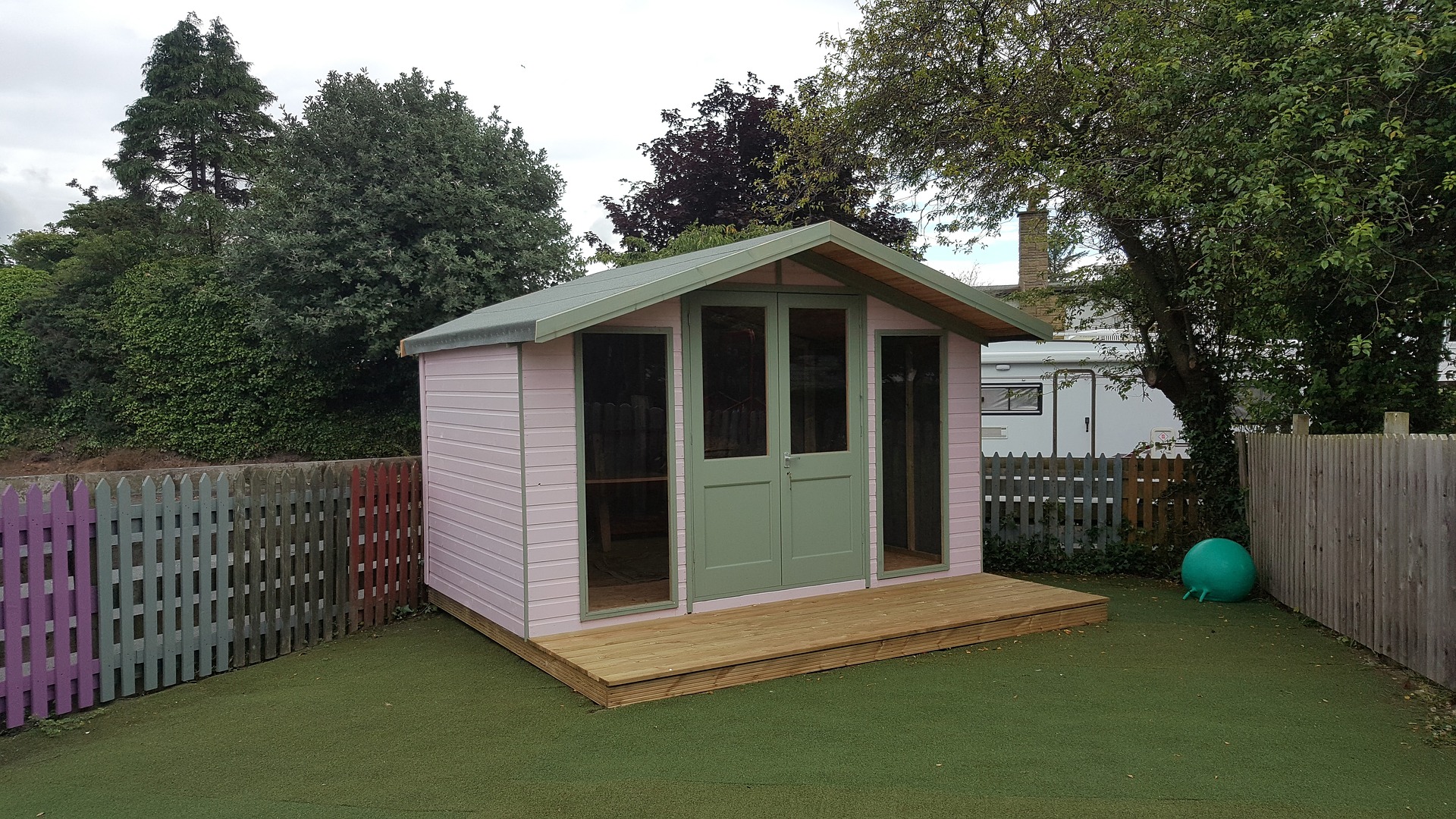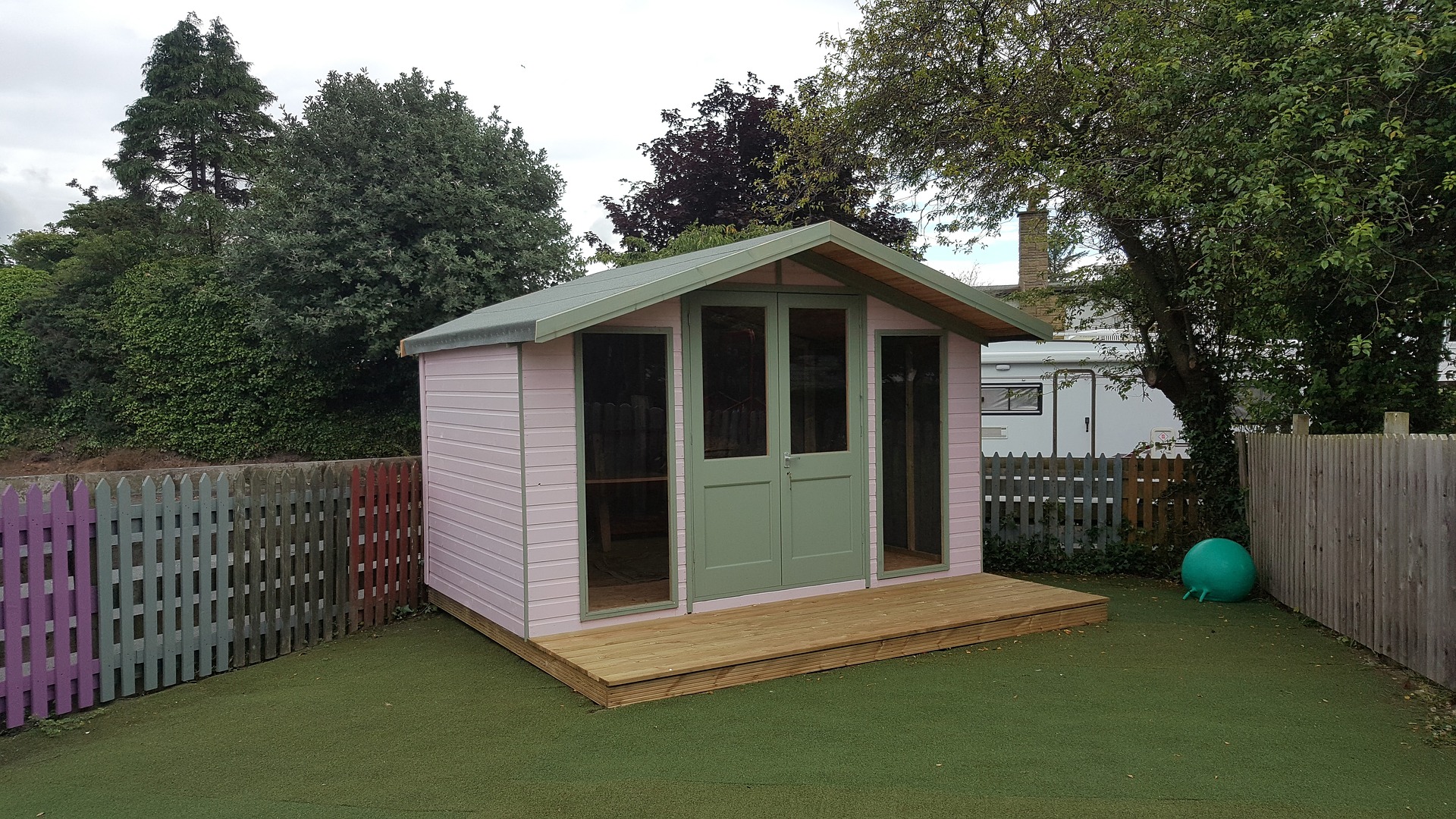 Set your budget early on
"The variety of garden buildings on offer ranges from posh sheds that can start at £2,000 to £3,000 to permanent, high-end, detached extensions," Martin says. "These will start at around £20,000 and can reach more than £100,000, depending on the size and specification. Before you start comparing designs and suppliers, take some time to decide what you want."
Know your Planning Permissions…
Don't leave this to chance. "You should make sure you know where you stand in relation to Planning Permission," Martin says. "The majority of projects are possible without a full planning application, but there are many exceptions, and when you're making a significant investment, you owe it to yourself not to risk a knock on the door from a planning enforcement officer.
"Either find an experienced supplier who really knows their stuff, approach the local planning department directly, or seek the help of a planning consultant," he advises. "Lots of people think they're immune, only to be tripped up when they come to sell their home and the buyer's solicitor requires proof of conformity."
Assuming your home benefits from Permitted Development Rights, Martin says the building should be no more than 2.5m above the original ground level and cover no more than 50% of the garden. It should be positioned behind the front elevation of the house, and it mustn't be used for overnight accommodation or permanent living.
"There's excellent advice on the government Planning Portal," Martin adds.
…and your Building Regulations
"Just as with Planning Permission, this is complicated, so find the right advice," Martin says. "All electrical work must be certified – no exceptions. A building with less than 15 sq m internal area will usually be free of any other requirements, but any larger and the proximity to boundaries becomes important in relation to fire-spread measures.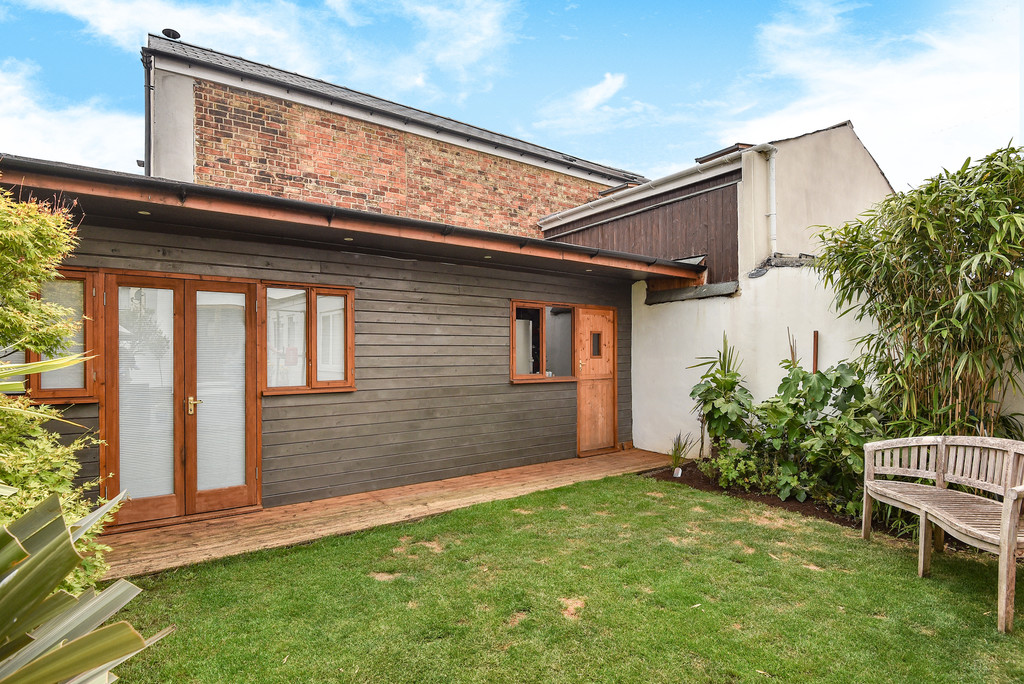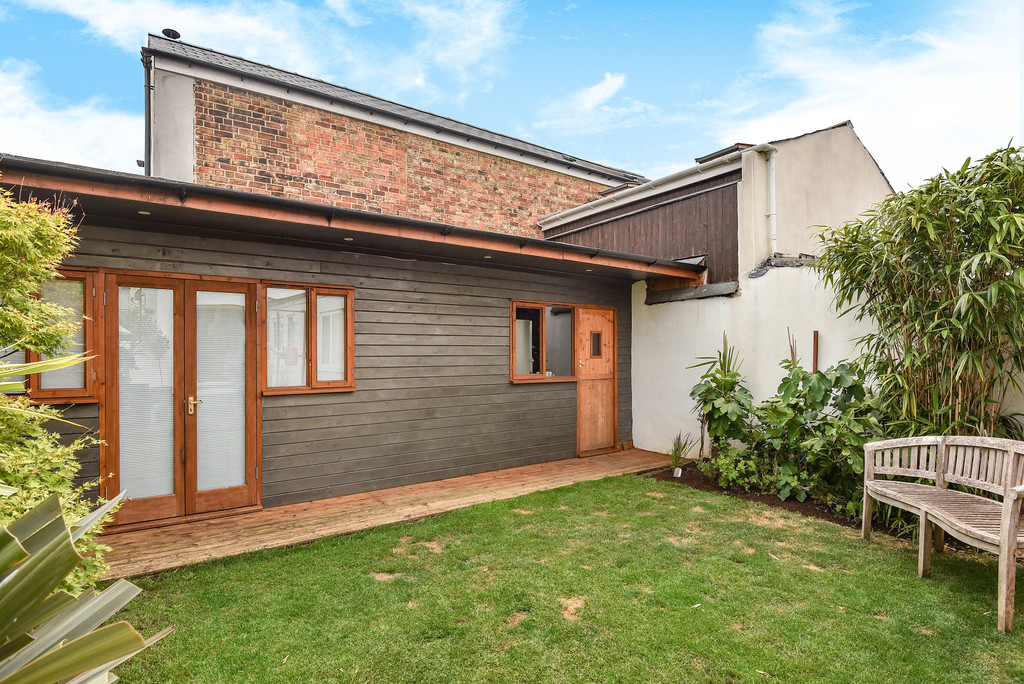 "Buildings bigger than 30 sq m always need Building Control approval, and any room that is to be lived in or used by the general public must also be registered," he says.
Decide its purpose
"Many people are looking for an extra family zone – either for children and teenagers to have some space of their own to enjoy with friends, or to allow them to accommodate overnight guests from time to time," Rachel says.
"The most common thing we're asked to create is a multi-functional space," she continues. "It may be an office by day, but a family room in the evening and an entertaining space at the weekend. Adding bathroom facilities, such as a wet room, can help to future-proof a garden room, as it opens it up to more uses at a later date."
Consider calling in the experts
"For people looking to build their own garden room, if you're experienced in construction, there are suppliers who will provide you with a 'flat-pack' approach for you to install yourself," Rachel says.
"The main consideration, though, is the quality of the materials and the workmanship in installing the garden room, which is unlikely to be of the same standard as using a professional garden room company," she says.
"If someone wants a high-quality garden space with residential-standard insulation, decoration and finish (which stands the test of time and has a guarantee), then using a garden room expert is the best way to achieve this," she adds.
Whether you choose off-the-shelf or bespoke will be one of your biggest decisions, Martin adds. "Truly bespoke rooms will usually be offered as part of a consultative design process, from companies who manufacture to order. If you're looking for a permanent, high-quality garden room, find a company tuned in to creating rooms that perfectly match your wishes. You're more likely to get a building that gives greater satisfaction and therefore better value."
Article courtesy of houzz
Value my property today
Lets get started! Our valuations are based on our extensive knowledge of the whole of the market.
Get a valuation