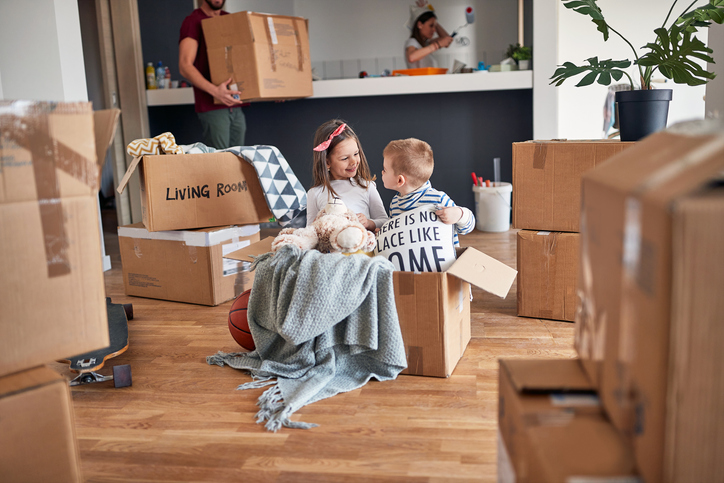 Latest Rightmove data reveals sixth consecutive house price record
UK house prices are continuing on their upward trajectory despite improving levels of available property coming to the market. The latest Rightmove data reveals that a sixth consecutive price record was achieved this month, rising by 0.4% (+£1,354) to £369,968.
A continuing desire to move and low numbers of homes for sale are driving further price growth even at a time when personal finances are becoming increasingly stretched. Buyer demand continues to exceed historically normal levels and is now 26% higher than at the same time in 2019, although down 7% on June 2021.
However, there are signs of the seriously depleted stock situation improving, with the number of sellers up by 13% compared with this time last year, but the number of available homes for sale is still 40% down on where it was in 2019. This significant shortfall from more normal stock levels will help to underpin prices this year, as there are simply not enough homes coming to market to correct the balance between supply and demand. The slow rate of stock recovery has led to Rightmove revising its 2022 price forecast, with 7% annual growth now expected by the end of the year across Great Britain, up from our 5% forecast at the start of the year.
Tim Bannister, Director of Data Services at Rightmove, comments: "Having more new sellers this month is a win-win for the market, as these sellers will likely achieve good prices for their homes given the sixth asking price record in a row that we've now seen, which may help to explain the increase in new stock coming to market over the last year.
"For those looking to buy, it means more choice, and a slight easing in competition against other buyers while the market is still moving very quickly. In the current fast-changing economic climate, those looking to buy who find a suitable home they can afford may choose to act now rather than wait. While more choice is welcome news, the number of homes available remains well below the more normal levels of 2019 and is unable to satisfy the continued high demand that we're seeing.
"Though a softening in demand is moving the market from a boil to a simmer, it remains 26% up on 2019. With such an imbalance remaining between supply and demand, prices look underpinned, and we would therefore only expect typical smaller seasonal month-on-month falls, rather than more significant price falls in the second half of the year. This has led to us revising our annual price growth prediction for the end of the year from 5% growth to 7%, although this would still mark a slowing from the 9.3% seen this month."
If you are considering a move this year, we're here to help. Click here to book your free no obligation valuation.
We care about property. We care about you.
Value my property today
Lets get started! Our valuations are based on our extensive knowledge of the whole of the market.
Get a valuation